The Tata group, which had been on an acquisition drive for a few years, seems to have reversed its stance and gone for an asset-light strategy under Chairman Cyrus Mistry. Looking to reduce its companies' debt and generate cash for them, the group, which has already sold one of Tata Power's Indonesian coal mines for $500 million, could be considering more assets to offload.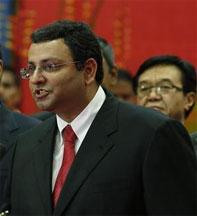 It is said to be looking at raising funds by selling a South Africa-based asset, owned by Tata Communications, and could even exit Tata Teleservices if it gets the right price. Debt-laden Tata Steel, too, is looking to sell its stake in the Dhamra port project, as well as some steel plants in Europe, to lower its debt.

In most cases, the funds raised from asset sale will be used to cut debt. For example, Tata Power, burdened with a massive loss-making power plant at Mundra, will use $500 million (Rs 3,135 crore) to repay its loans.

Similarly, Tata Communications was last September reported to have initiated exclusive talks with Vodacom to sell its South African subsidiary, Neotel. The deal, if it takes place, will fetch around $500 million. An announcement is expected by March.

"Since he took over, Mistry has been taking bold decisions of selling off and exiting businesses. People see this as a positive trend for the group, which has a lot of white elephants," said a senior chief executive of an infrastructure company who asked not to be named.

Mistry's strategy appears to be the opposite of the group's stance in the heady days of 2007, when the Tatas were on a global acquisition drive and Tata Steel took over the UK-based Corus Steel, a much larger entity. Since then, Tata Steel has been grappling with the huge debt it had taken to finance the acquisition. Though company officials deny sale of assets, bankers say they will not be surprised if Tata Steel part-sells Corus plants.

Under Mistry, the Tata group has also taken impairment of assets. Since 2011-12, while Tata Power has taken three impairment charges, amounting to Rs 2,650 crore (Rs 26.5 billion), Tata Steel has taken an impairment charge (goodwill loss) amounting to as much as Rs 8,300 crore (Rs 83 billion).

Back
home, telecom is another business that is losing money for the group. Tata Teleservices, a joint venture between the Tatas and Japan's Docomo, is also said to be scouting for a buyer. The telecom company's net worth has eroded, especially after making huge losses in 2012-13. Sources say the group has been in talks with Vodafone to merge its telecom business — both sides have refused to confirm this.
In the domestic business, Tata Steel is also planing to sell its 50 per cent stake in Odisha's Dhamra port project to the Adani group. The sale is stuck over some regulatory clearances.
"The Tata group has many businesses and subsidiaries. It makes sense to exit some that are not performing," said Jagannadham Thunuguntla, chief strategist at SMC Global.
In November last year, Mistry had decided to halt the group's chase for Orient-Express, abandoning the nearly-$1.2-billion bid for the Bermuda-based hospitality company, amid a slowdown in global demand for luxury travel. The group had been trying, for over five years, to purchase the hotel chain through Indian Hotels, the operator of the Taj group of hotels that currently owns a seven per cent stake in Orient Express. The market value of the investment is already below Tata's purchase cost, as the Orient Express stock is trading at around $14.16 on the New York Stock Exchange. Tatas had paid $42 a share in 2007.
"There are some of the Tata group's earlier investments that are making losses now but are in the gestation period. There also are some dead ducks the group should get rid of," said the research head of a brokerage house, asking not to be named.
Selling spree
A few assets the Tata group has sold or might be planning to sell
Tata Power sold an Indonesian coal mine for $500 million
Tata Communications is in talks with Vodacom to sell South African subsidiary
Tata Teleservices, according to sources, is on the block
Tatas' stake in the Dhamra port project is also on the block