Questions were asked about the recent round of funding in which it raised Rs 50 crore but there was no answer.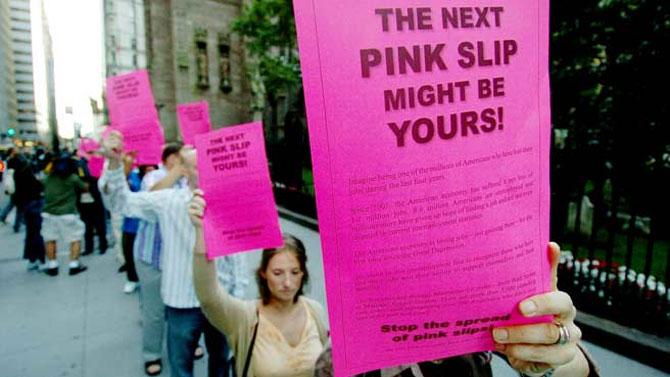 It was exactly 9.30 pm on Monday when 52 people at the Gurgaon office of TinyOwl, a Mumbai-based food ordering app, received an e-mail from the management.
It said everyone had to be at work the next morning for an important meeting. A townhall meet, was called, too.
When the employees reported to work the next day, they were told by Saurabh Goyal, a co-founder, that it was their last day in office.
A senior employee, who Business Standard contacted, said, "In the meeting, which lasted not more than 40 minutes, the employees were told the company's coffers were empty and they were excess to requirement."
There was commotion. For many, this was the first time they had met Goyal. "No notice, no explanations. We were just told we had lost our jobs," said another company executive.
Questions were asked about the recent round of funding in which it raised Rs 50 crore (Rs 500 million) from current investors but there was no answer. At the time, the company had said it would use the funds to automate operations and pay salaries.
To calm things, Goyal promised there would be another meeting the next day to discuss settlement. Tentatively, a three-month settlement was promised.

The employees were asked to keep it to themselves. The next morning, eight security guards showed up at the office. They were not accompanied by Goyal.

"No one came. We called the founders and their phones were switched off. We called their hotel and were told they had checked out. There is no one to tell us what to do next," said a senior executive.
That is when all hell broke loose. Facebook messages and tweets flew out. The Gurgaon employees made calls to their counterparts in Mumbai, Pune and Bengaluru.

By the end of the day, TinyOwl was left struggling to deal with an angry group of employees.
In Pune, one of the five co-founders, Gaurav Choudhary, was taken hostage in office by the employees on Wednesday evening.

Executives in the Mumbai office received messages for help.

TinyOwl employed a total of 118 executives: 52 in Gurgaon, 25 in Pune, 20 in Chennai and 21 in Hyderabad. All or most of these employees were in middle or top management.

An executive said four of the five co-founders - Harshvardhan Mandad, Gaurav Choudhary, Saurabh Goyal, Shikhar Paliwal and Tanuj Khandelwal - set out from their Mumbai head office to speak to employees about their decision to shut down offices in Chennai, Pune, Hyderabad and Gurgaon.
"Last week, Harsh Mandad, co-founder and chief executive, sent an e-mail to employees stating the company had been able to secure funding and a good future awaited. In a matter of a week, we were told our services were terminated," said an employee.

Business Standard has reviewed the e-mails sent by Mandad.
Mandad, in a blog on his website, said, "In a continuous attempt to establish its foothold in the market, TinyOwl has undertaken a mass streamlining to unlock the organisation's operational efficiency by deploying scalable city-level frameworks. While the app has witnessed remarkable growth in the past year, the current focus is to now attain a viable business model from a long-term perspective, in consideration of the current market challenges being faced by food ordering players in India."
He added it would scale back nationally.
In the two years TinyOwl has been operational, it has not posted its balance sheet.
Given the thin one to two per cent margin in the business, employees spent insanely on customer acquisition, 100-200 times their returns.
Till now, TinyOwl has raised $28 million in funding. It plans to bring down the number of employees to 500 from 650. Though most were fired, some got time till December.
Chennai employees have demanded double the notice period gross pay; a relieving letter: final payment as soon as possible; paying petrol allowance; salaries till the date they sign the papers; and assistance in finding jobs.
The founders have told other company executives they were bullied by a section of employees who had their phones out, recording their reactions. Business Standard could not reach the founders for their comments.

(Image used for representation only. Photograph: Reuters)