True Blue, a menswear label that Arvind has created with cricketer Sachin Tendulkar, is being extended into an exclusive traditional apparel brand for men called True Blue Handcrafted.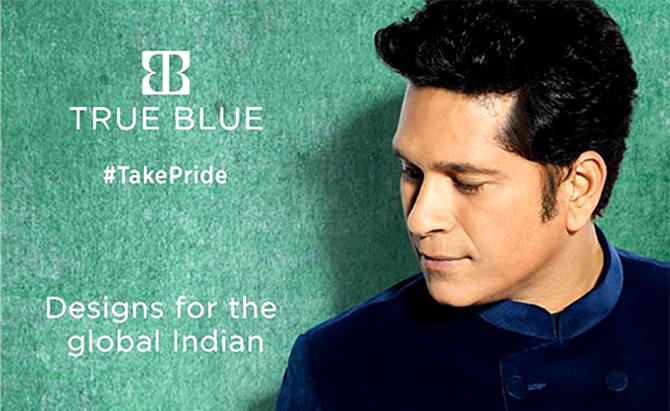 Having spent the past decade working with global brands to build their domestic portfolios, Arvind, (formerly Arvind Mills, flagship company of the Ahmedabad-based Lalbhai group) is now scaling up one of its in-house labels to create a national footprint.
True Blue, a menswear label that Arvind has created with cricketer Sachin Tendulkar, is being extended into an exclusive traditional apparel brand for men called True Blue Handcrafted.
Arvind is building an offline footprint for the brand and says that it will take it into markets abroad subsequently, where the enthusiasm for traditional Indian wear is growing. But Arvind is a late entrant into a market that has a mix of old and new brands and given the clutter, scale and differentiation could be its big challenges.


Traditional wear was for a very long time a limited play, with staples such as Fab India and a bunch of unbranded regional players ruling the shelves. The past decade has seen the rise of names -- BIBA, Manyavar, Soch and Anita Dongre -- and also a bouquet of labels from online fashion players like Myntra and Flipkart. Arvind will have to craft a narrative that is different from these brands.

"There are a few things that we are doing," explains Kulin Lalbhai, executive director, Arvind. "We have a memorandum of understanding with the ministry of textiles to source handloom products from local artisans directly. This will give our range a new edge and we will retail the collection as True Blue Handcrafted beginning next month," he says.

The second part of the exercise involves expanding the online and offline presence. Though most of Arvind's products are available across fashion portals and marketplaces, True Blue is getting a bigger digital push, says Lalbhai, as millennials and young adults drive the ethnic wear trend in India as well as abroad.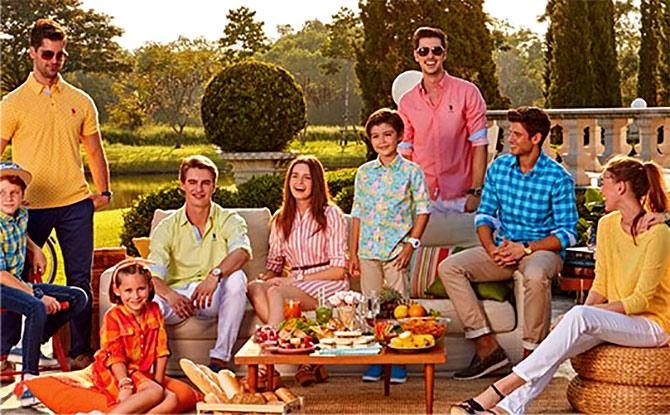 K S Chakravarthy, co-founder and chief creative officer at Tidal7, a digital agency, says, "The trend of ethnic wear in recent years has been led by multiple factors including the desire to go back to one's roots, to look fashionable and yet traditional and its acceptance across occasions."

K V Sridhar, co-founder and chief creative officer at Hyper Collective says that the growing presence of successful Indians overseas is also contributing to the boom. Some of them routinely don ethnic wear and flaunt Indian cultural symbols with aplomb, he says. He points to local stars that are now walking the global stage like actor Priyanka Chopra. She wears her Indian-ness to many public events and her wedding in December was a fusion of sorts, bringing together Indian and American cultures, Sridhar adds.

Tendulkar, meanwhile, had indicated last year that he was keen to take True Blue to the US and Britain. Lalbhai says that the plan to take the brand abroad is intact and will be the first instance of a locally developed product in Arvind's portfolio to go global. "I think Indians everywhere are wearing their pride on their sleeve and our brand is also positioned on this platform," he says.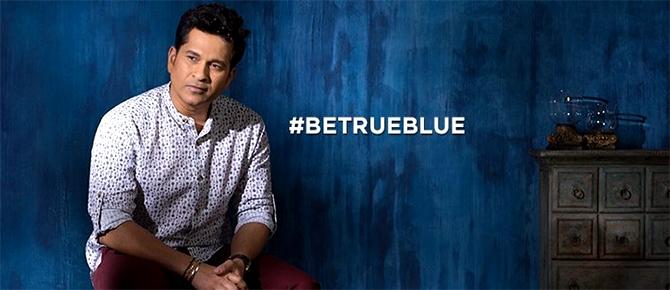 Offline presence of True Blue is being ramped up with shop-in-shops and a few standalone outlets. "We will add another 50 to 60 stores in the next one year to our shop-in-shop presence of 100 outlets for True Blue. We will add around 5 to 10 outlets to True Blue's standalone-store network of 10," Lalbhai says. The label will also be promoted via the company's e-commerce arm, 'Nnow'.

The brand is eyeing a total turnover of Rs 100 crores in the future, though Lalbhai does not specify its topline currently. "There is a lot of work that we do to identify the crafts and culture of local regions and see how we can bring this all together in interesting collections that have modern designs and motifs," he explains.

Some experts say that True Blue, currently a menswear-only brand, will be able to harness the potential of the category if it expands into the women's wear segment. Estimates are that the ethnic wear segment in India is around 70 to 75 per cent of the overall women wear's market, with the balance constituting western wear. The overall fashion retail market in India is pegged at around Rs 3.5 trillion, estimated to double in the next ten years. The women's wear segment, in particular, is pegged at half the overall fashion retail market in terms of size, growing at around 10-15 per cent per annum.