Men, it's your turn to take notes.
Photographs by Hitesh Harisinghani/Rediff.com
'The Sustainable Man' by fashion brand AJIO featured menswear collections from three designers -- Rajesh Pratap Singh, Pero by Aneeth Arora and Abraham Thakore.
Unconventional, organic and out-of the box!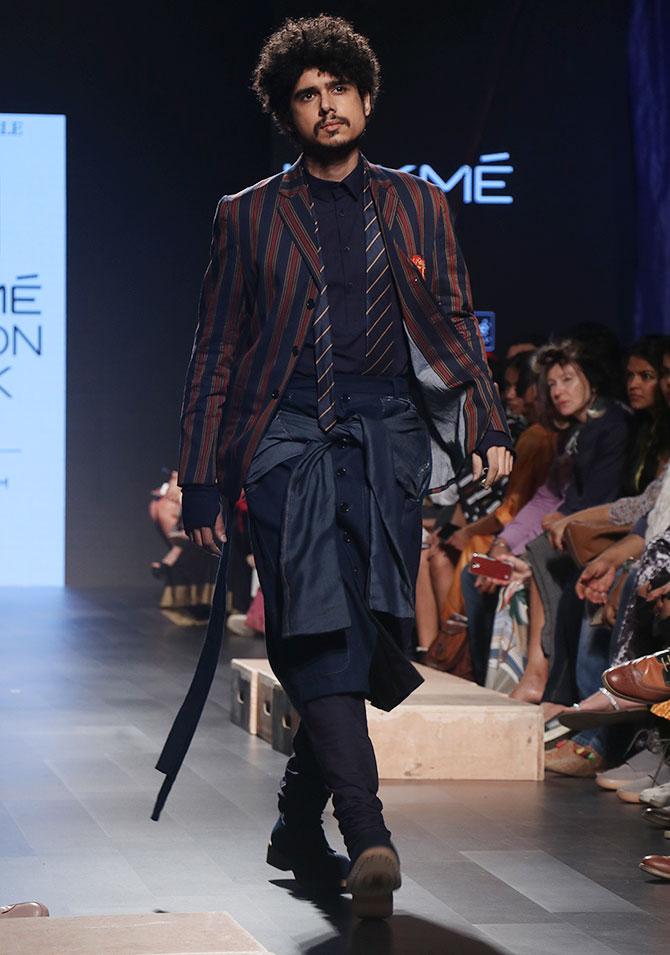 IMAGE: Imaad Shah models a multi-layered indigo collection for Rajesh Pratap Singh.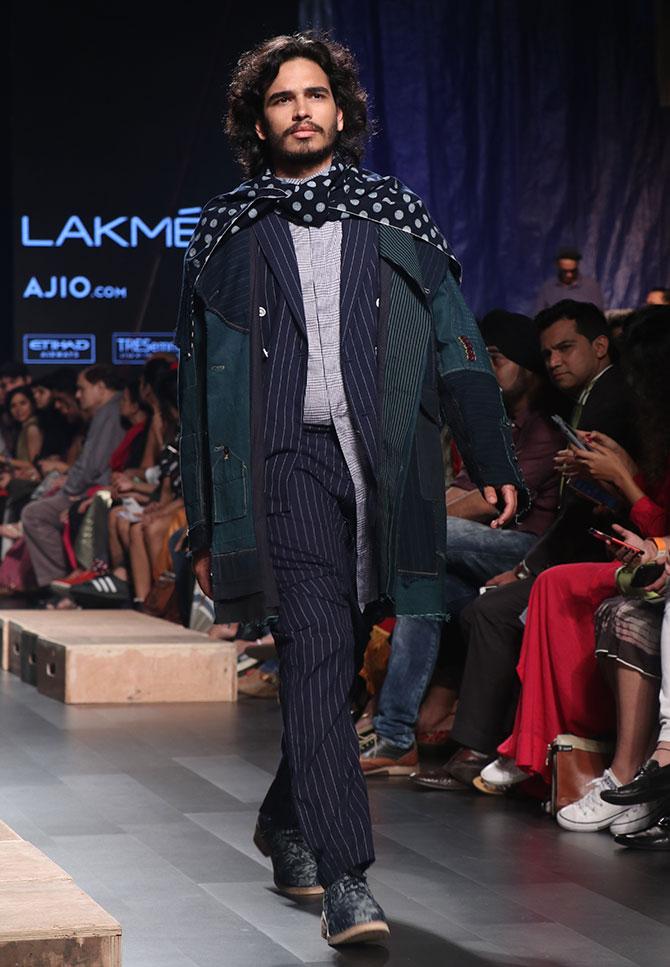 IMAGE: Singh's line was put together from deconstructing fabrics from his earlier collections.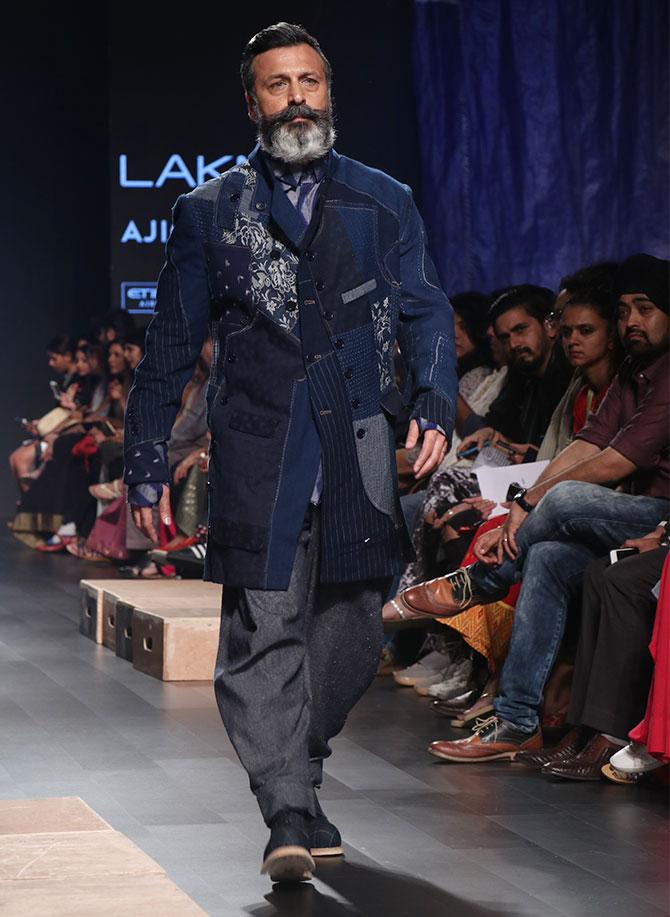 IMAGE: A multi-textured jacket for all ages.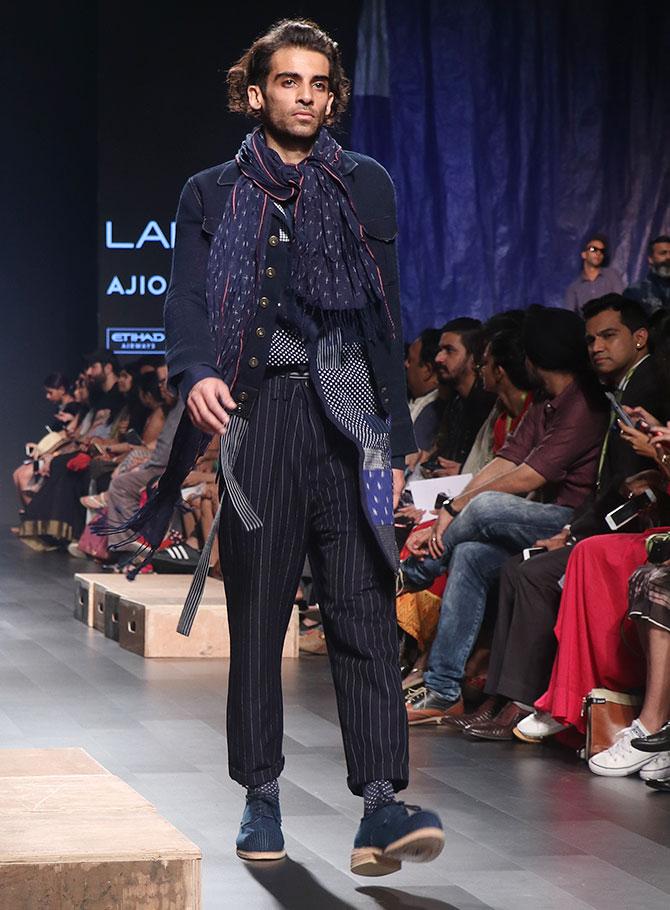 IMAGE: The handwoven ikat on the textile was made using pet bottle waste. For the footwear, he's used flat knit indigo T-shirts and khadi fabrics. #Creative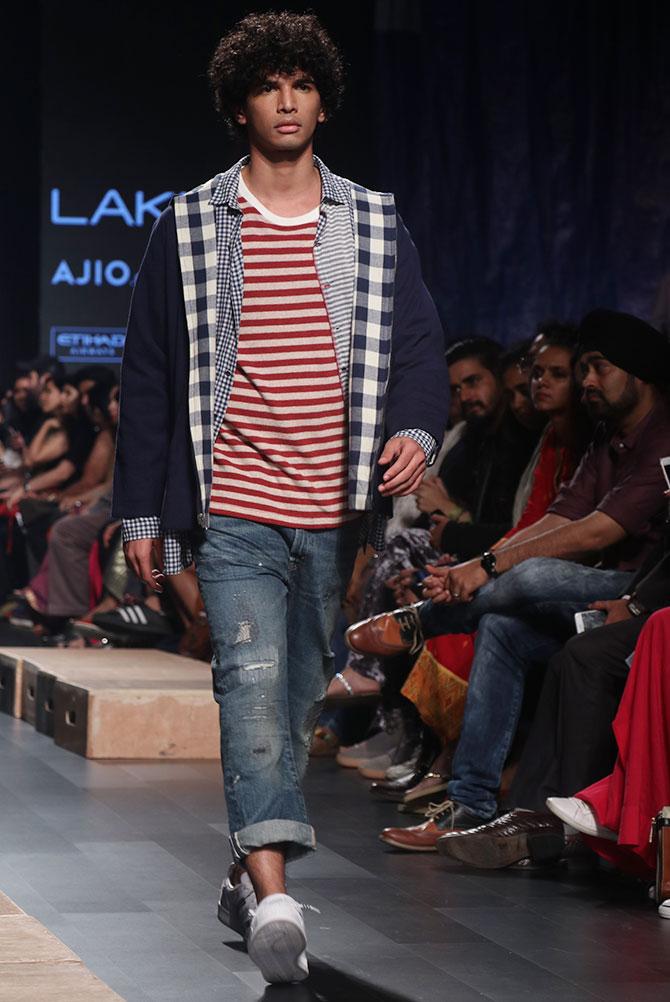 IMAGE: Double lapel coats like these stood out.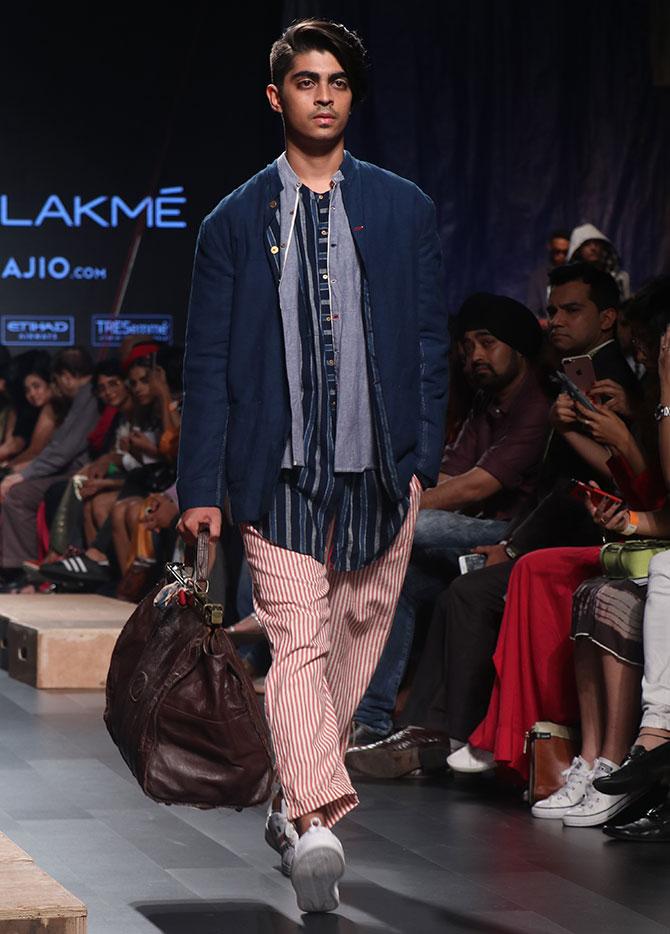 IMAGE: In Marwari, the local language of Rajasthan, 'Pero' means 'to wear'. And Aneeth Arora's collection was all about adapting the local styles for the men into contemporary creations.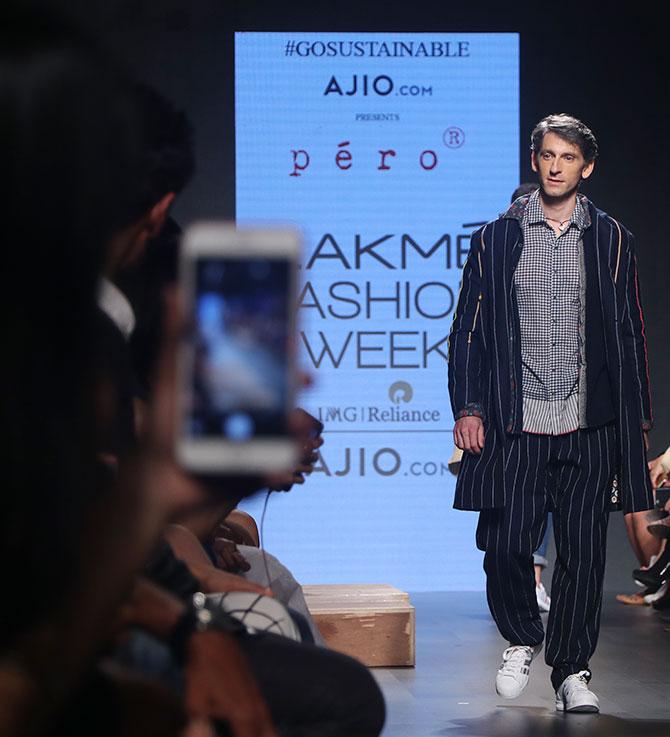 IMAGE: Arora played with stripes in handwoven khadi and linen to create shirts, trousers and coats.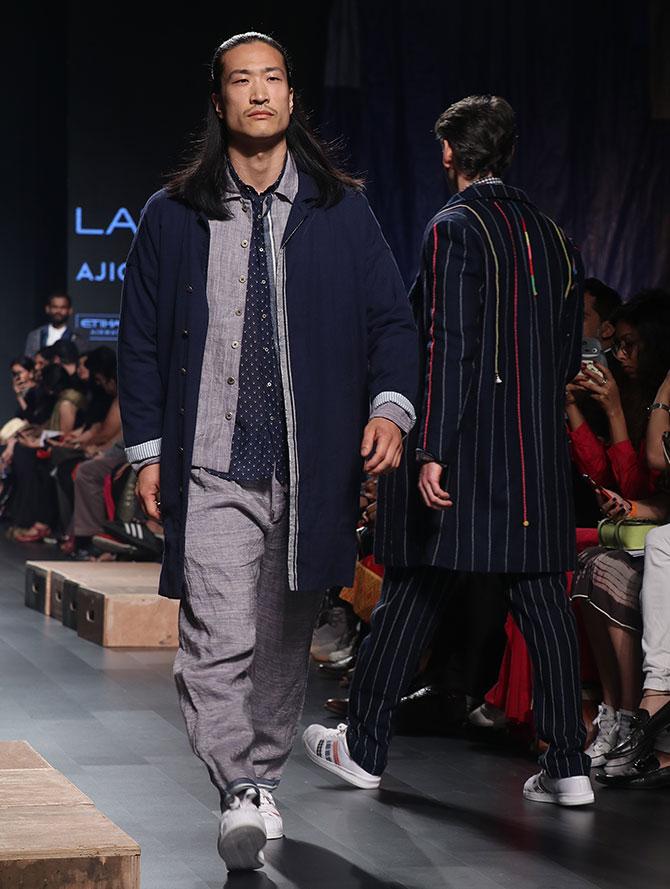 IMAGE: The highlight was on layering, so to exploit various prints in one outfit.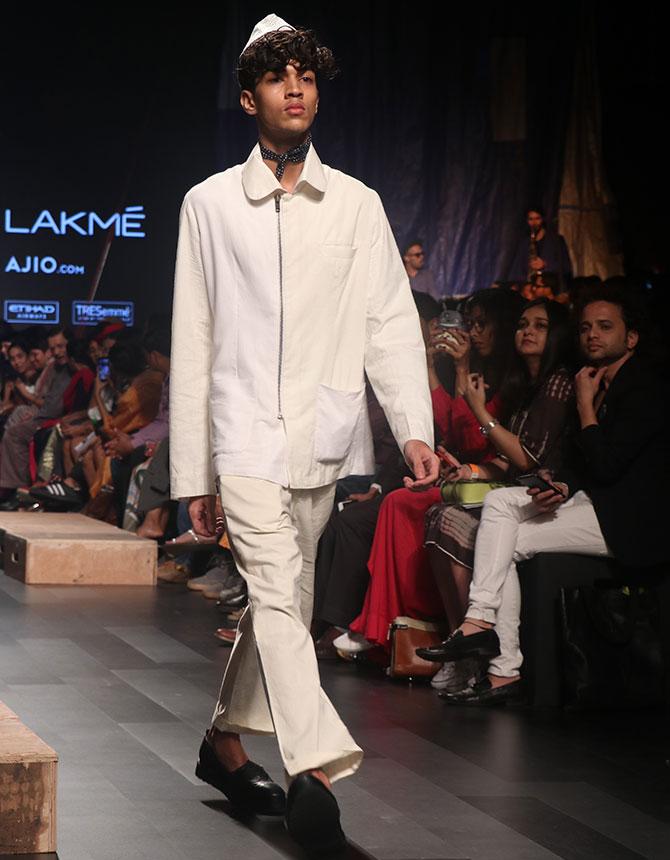 IMAGE: One look at his collection and you'd guess the theme of Abraham and Thakore's collection -- Dandy March. The traditional topis, jutis and kurtas got an stylish makeover.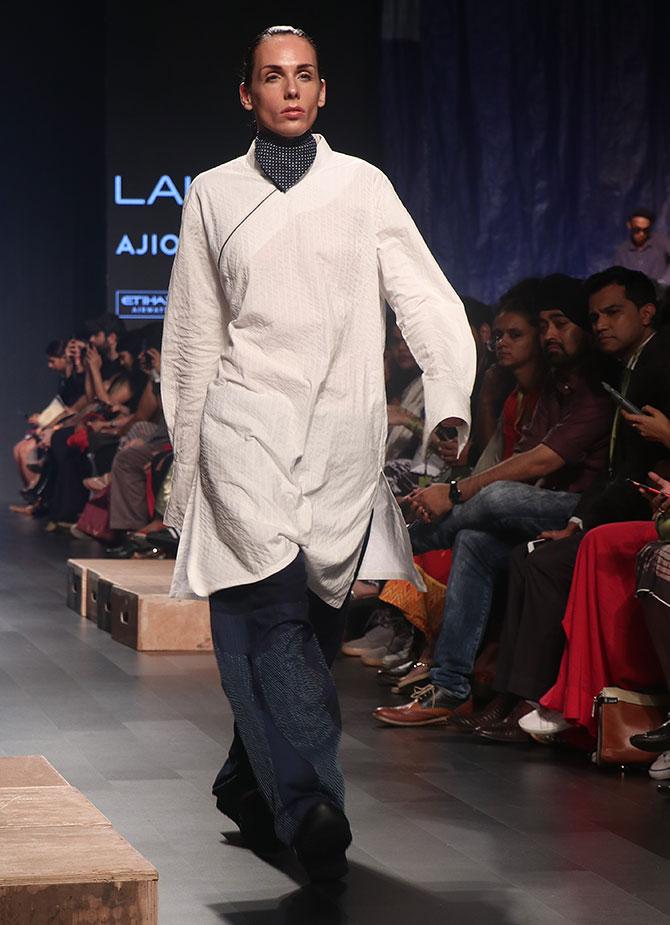 IMAGE: Gender neutral model Petr Nitka models an oversized ivory kurta with printed indigo salwar and a stylish cravat.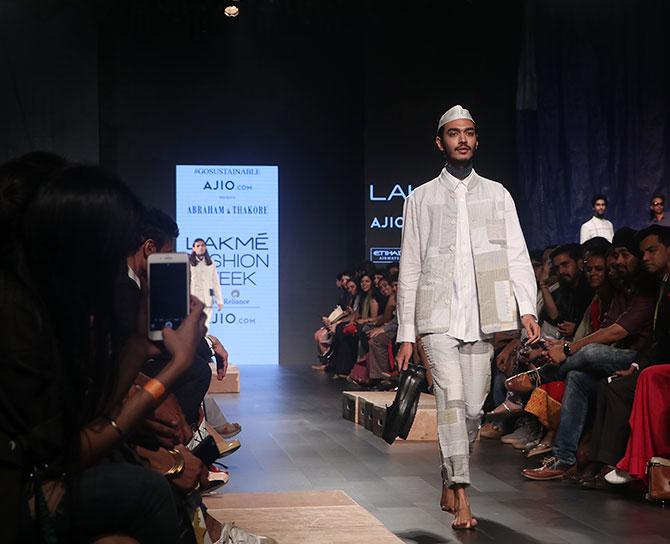 IMAGE: Patchwork Nehru jackets and trousers like these were there too.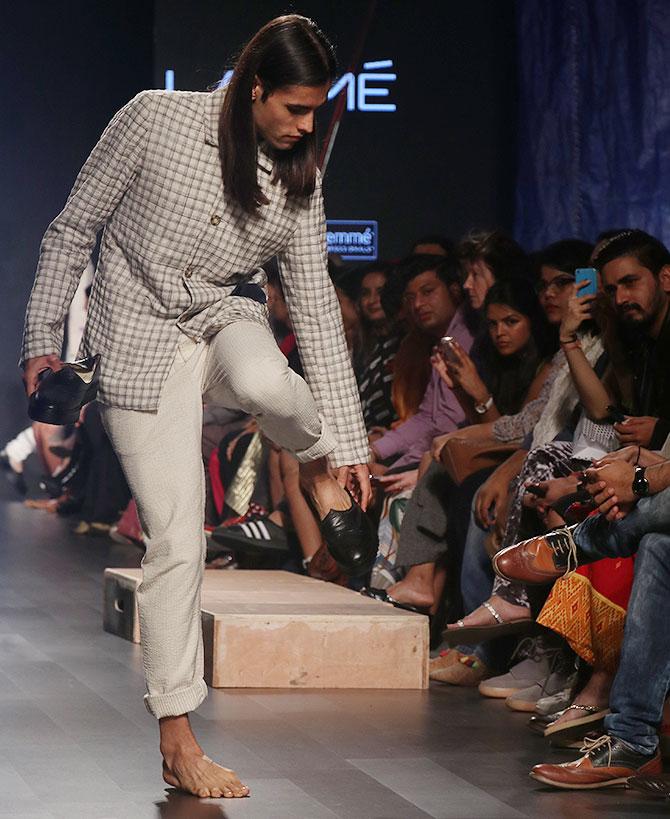 IMAGE: Lots of inspiration for the men to ace the Neo desi look.