The National Republican Platform, which now becomes GOP presidential nominee Mitt Romney's policy-making manifesto, in its section on A 21st Century Workforce, has said, "We can accelerate the process of restoring our domestic economy - and reclaiming this country's traditional position of dominance in international trade - by a policy of strategic immigration."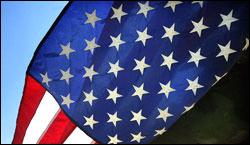 The platform, a copy of which was obtained by rediff.com, said this policy of strategic immigration, envisaged, "granting more work visas to holders of advanced degrees in science, technology, engineering and math from other nations."
It argued that "highly educated immigrants can assist in creating new services and products."
"In the same way, foreign students who graduate from an American university with an advanced degree in math, science, technology or engineering, should be encouraged to remain here and contribute to economic prosperity and job creation."
The platform, which was formulated by the Rebuilding the Economy and Creating Jobs Subcommittee, said, "Highly skilled, English-speaking, and integrated into their communities, they are too valuable a resource to lose."
"As in past generations," it added, "we should encourage the world's innovators and inventors to create our common future and their permanent homes in the United States."
Meanwhile, in the section on Immigration: The Rule of Law, which was under the purview of Government Reform Subcommittee, the platform said, "The greatest asset of the American economy is the American worker. Just as immigrant labor helped build our country in the past, today's legal immigrants are making vital contributions in every aspect of our national life."
"Their industry industry and commitment to American values strengthens our economy, enriches our culture, and enables us to better understand and more effectively compete with the rest of the world."
But the platform argued that "illegal immigration undermines those benefits and affects US workers," and warned that "in an age of terrorism, drug cartels, human trafficking, and criminal gangs, the presence of millions of unidentified persons in this country poses grave risk to the safety and the sovereignty of the United States."
Thus, it declared, "Our highest priority, is to secure the rule of law both at our borders and ports of entry."
The platform said, "We recognize that for most of those seeking entry into this country, the lack of respect for the rule of law in their homelands has meant economic exploitation and political oppression by corrupt elites."
"In this country, the rule of law guarantees equal treatment to every individual, including more then one million immigrants to whom we grant permanent residence every year," it said. "That is why we oppose any forms of amnesty for those who, by intentionally violating the law, disadvantage those who have obeyed it. Granting an amnesty only rewards and encourages more law breaking."
The platform said, this was the reason "why we insist upon enforcement at the workplace through verification systems so that jobs can be available to all legal workers."
"When Americans need jobs, it is essential that we protect them from illegal labor in the workplace."
The platform said, "We are grateful to the thousands of new immigrants, many of them not yet citizens, who are serving in the Armed Forces. Their patriotism should encourage us all to embrace the newcomers legally among us, assist their journey to full citizenship, and help their communities avoid isolation from the mainstream of society."
In this regard, it argued that "while we encourage the retention and transmission of heritage tongues, we support English as the nation's official language, a unifying force essential for the educational and economic advancement of, not only immigrant communities, but our national as a whole."
Meanwhile, on Defense of Marriage and the Sanctity and Dignity of Human Life, deliberated by the Restoring Constitutional Government Subcommittee, the platform was uncompromising and slammed the Obama administration "open defiance of this constitutional principle."
It said, "We reaffirm our support for a constitutional amendment defining marriage as the union of one man and one woman," and lauded "the citizens of the majority of states which have enshrined in their constitutions the traditional concept of marriage, and we support the campaigns underway in several other states to do so."
Even as Republican leaders, including Romney called on Congressman Todd Akin of Missouri to end his bid for the US Senate following his controversial comments about rape and abortion, the platform called for a constitutional amendment to protect "human life," without any mention of whether abortion would be permitted in the case of rape and incest.
It said, "We assert the sanctity of human life and affirm that the unborn child has a fundamental individual right to life which cannot be infringed."