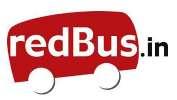 Bengaluru-based Pilani Soft Labs, which runs online bus ticket booking portal redBus.in, is looking at raising $20 million through the private equity route, according to sources.

The company, started by three BITS Pilani graduates in 2005, could be planning to aggressively scale up its business to tap the untapped potential that the bus-booking service offers in India.

It had raised $6.5 million in Series-C funding in May 2011 from Helion Venture Partners, SeedFund and Inventus Capital Partners.

Phanindra Sama, CEO of Pilani Soft Labs and a co-founder, told Business Standard the company had many proposals from investors but it had not finalised anything.

Sama added, "It's pretty early to discuss on the funding.

We have as much as $6 million as reserves from internal accruals and from the earlier fund raise. We will evaluate options and decide at an appropriate time."

Sama hit upon the idea to start an online bus ticketing service business when he realised how difficult it was to get bus tickets during festivals when professionals working in the city head home.

Over the past few years, redBus.in has consolidated its position as the leading bus ticket provider by aggregating as many as 1,000 bus service operators across 10,000 routes in India.

On an annualised basis, the company has a gross merchandise value of Rs 600 crore, on which it makes a revenue of Rs 60 crore (Rs 600 million) and is expected to post a net profit of close to Rs 2 crore (Rs 20 million) for FY13.

In addition to online tickets, redBus.in also offers tickets through the cash-on-delivery mode.
The company has offices at 26 locations across India and operates on a hub-and-spoke model.

RedBus.in also sells two cloud-based software, called Bus Operators Software service (Boss) and Seat Seller, which it developed in-house, to bus operators (for managing their operations), and travel agents (to aggregate and sell tickets across multiple operators).

The company is now betting big on its mobile application, launched last year, to tap the increasing usage of mobile phones for internet-based services.
The number of mobile internet users is currently estimated to be a healthy 60 million, compared with 5 million four years ago.