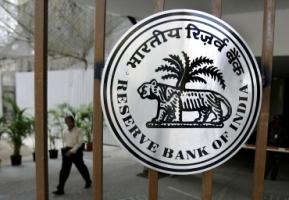 The Reserve Bank of India may cut cash reserve ratio by 0.25 percentage points in its review later this month to revive growth, a report by Bank of America Merrill Lynch said on Tuesday. The report, however, said that the central bank may not reduce its short-term lending rate or repo rate until the rupee stabilises.

"The RBI will understandably want to avoid controversy by cutting rates till the INR stabilises.

"Yet, we retain our 75 basis points (0.75 percentage points) RBI rate cut call for FY14," the report said, adding in its July 30 meet RBI is likely to skip rate cut to avoid any controversy.

"We continue to expect the RBI to cut CRR -- the mandatory portion of cash banks have to park with RBI -- by 25 basis points, on July 30, to revive growth, if INR volatility prevents it from cutting rates," BofA-ML said.

The global brokerage firm believes that CRR cut is likely to help cut lending rates and revive growth sentiments.

The rupee last week sank to an all-time low of 60.72 against dollar on heavy capital outflows and month-end
dollar demand from importers.
The rupee is currently hovering over the 59/USD level.
The report said lower rates would actually support the INR "as the $250 billion FII equity portfolio is by far larger than the $30 billion FII debt portfolio".
The Reserve Bank in its mid quarter policy review kept the key interest rates unchanged citing elevated food inflation, rupee depreciation and uncertainty over foreign fund inflows.
The repo rate at which the RBI lends to the system has been retained at 7.25 per cent, while the cash reserve ratio is at 4 per cent.
The report further noted that FY14 balance of payment estimates do not suggest that the RBI will be able to buy much foreign exchange in the normal course.
"It is thus critical for it to mobilise lumpy capital inflows to augment its armoury," it said.
The various policy options that the government can take include issue of NRI bonds, raising FII debt limit, hikes in FDI in telecom, defense and supermarkets; FII equity limit on PSU banks and Issuing sovereign debt, BofA-ML said.