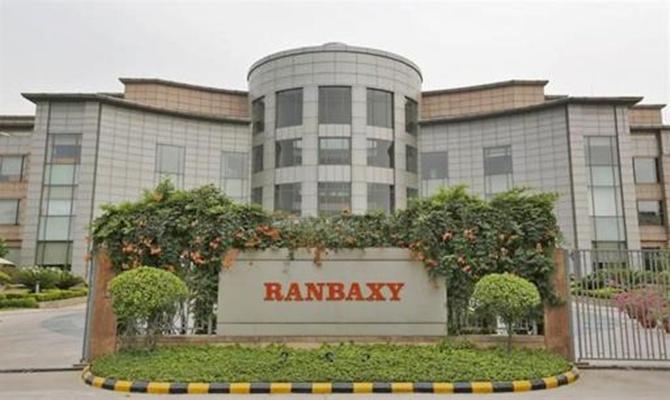 Clean-up expands to US; Sun recalls 1 million units of anti-allergic drug made by Ranbaxy arm

Sun Pharmaceutical Industries has initiated a recall of a little over a million boxes of Loratadine, an anti-allergic drug, from the US market after checks revealed the tablets were 'super potent' and 'out of specification'.
Such recalls are done by drug makers if there is a defect in the product, which, if unaddressed, could result in stricter action from regulators. Sun did not comment on the recall.

The recalled drugs were manufactured and distributed in the US by Ohm Laboratories, a New Jersey-based subsidiary of Ranbaxy.
The latter was acquired by Sun last year in a $4-billion deal, making it the largest Indian pharmaceutical company by sales.

All four factories of the erstwhile Ranbaxy -- Mohali and Toansa in Punjab, Dewas in Madhya Pradesh and Paonta Sahib in Himachal Pradesh -- are under a US Food and Drug Administration import alert (meaning an import barrier, for various breaches). Now, Sun has an added responsibility of resolving issues at Ranbaxy's US manufacturing operations, too, as it has come under the FDA scanner. Sun has eight manufacturing units in the US.

The US contributes to half of Sun Pharma's revenue but its sales there have been hit after the FDA imposed restrictions on production facilities in India.

In the June quarter this financial year, sales in the US were down four per cent due to temporary supply constraints arising out of its Halol (Gujarat) unit, the company had said. In an analyst call earlier this year, Sun MD Dilip Shanghvi said they would work on one plant at a time to restore compliance at Ranbaxy's facilities.
Ohm's facility makes prescription and over the counter drugs. The recalled drug, Loratadine, is a generic version of Bayer's Claritin.
FDA issued the recall details in an enforcement report on its website.
It said the Class III recall was voluntary and initiated by Sun. Such recalls mean this product is not likely to cause adverse health consequences.