In the concluding part of a five-part series, Shivani Shinde Nadhe finds out why Lavasa, a private initiative, is a long way from realising its potential.

Part 1: How Surat will get a grand makeover
Part 2: How Bhubaneswar will transform into a smart city
Part 3: Visakhapatnam dreams to become India's San Francisco

Part 4: Can Pune transform itself into a smart city?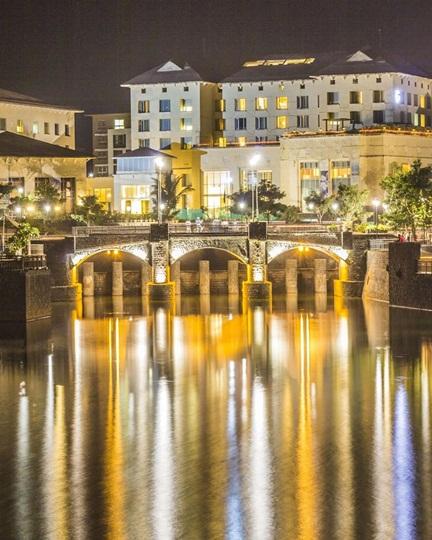 Nestled in the Western Ghats of Maharashtra and carved from the seven hills of the Sahyadri, Lavasa, promoted by Hindustan Construction Company, was India's 'first planned hill city'.

Then, referred to as the country's first 'smart city'.
Lavasa, however, has nothing to do with the central government's ambitious 100 Smart Cities project and is a purely private venture. Launched in 2004, it is still a work in progress.

Even the first town (five are planned) is some time away from completion.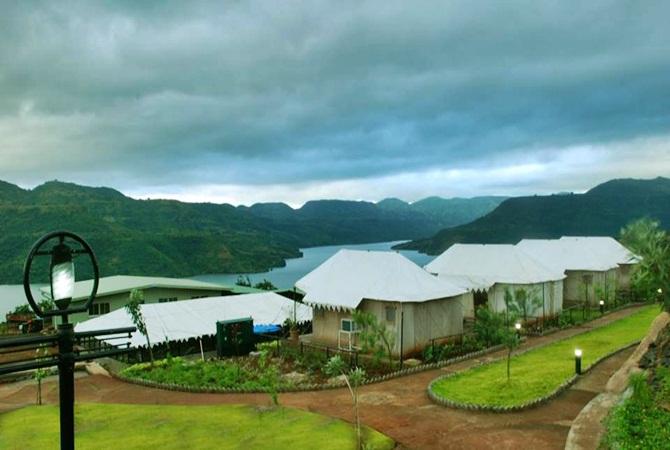 MISSING LINK
Recently, on a weekday morning, when this reporter visited Lavasa, the city wore a desolate look.

Portofino Street, the centre of all commercial activity, is lined with restaurants and nothing much else except an outdoor adventure company.

The other side of the promenade has a convention centre, mostly used for corporate offsites.
While many of the elements required in the creation of a smart city are in place, Lavasa hasn't taken off.

The big services sector employers aren't there and so, employees and residents are missing, too.

Modelled on the new urbanism principles of live, learn, work and play, Lavasa's development seems to fit closely with what the Union ministry of urban development has envisaged for smart cities.

Lavasa's distribution has a dense city centre giving way to sparser radial growth.

The most flat terrain in each town will be the most dense area, with all the activities centred there - commercial activities, educational institutes, playgrounds, promenades, residential buildings.

This will house 80 per cent of the population of any town. The remaining 20 per cent will be dispersed to hilltops and slopes.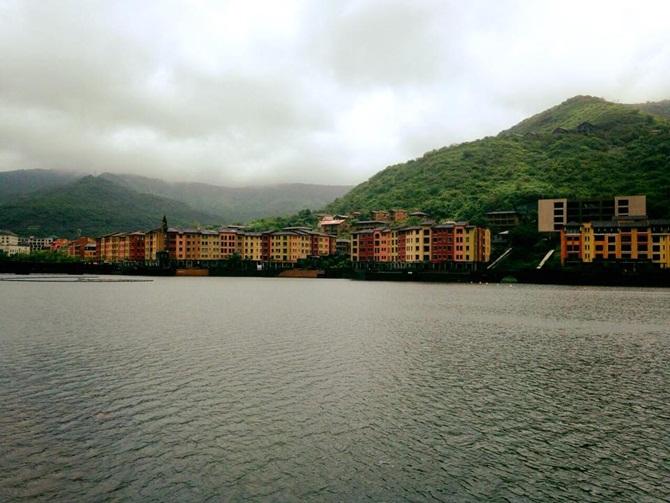 WORK PLANS
Of the five towns planned, work is progressing in two, Dasve and Mogao. "In Dasve, the total road layout is 40 km. According to our planning, 80 per cent of people will travel a maximum of 10 km on a daily basis. This means our maximum transportation requirement will cater to the 80 per cent population," said Anubandh Hambarde, assistant vice-president, town planning, Lavasa.
While the planning is in place, the people are missing. Several officials at Lavasa say it is a chicken-and-egg situation.
They are finding it a challenge to get companies to set up offices in Lavasa and, hence, many people do not see a reason to shift here on a permanent basis.

"Other than hospitality, education and hospitals, we want to focus on edutainment, research & development (R&D) and vocational centres as industries coming up in future," said Hambarde.
Even as two per cent of the total land is reserved for commercial space, talks with information technology and media firms have not worked out so far.

A key aspect of a smart city is connectivity and access to smart solutions, where Lavasa is not lacking. It had to invest in creating a network system from scratch. Chandrashekhar Sathe, chief executive officer (CEO), MyCity Technology, Lavasa, says the last cable line was at Pirangut, 42 km away.

"We had to lay optic fibre from that point to Lavasa," he said.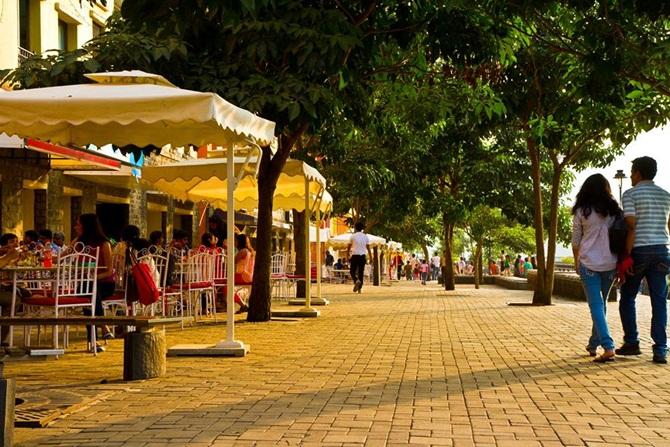 TECH PLAY
For technology needs, Lavasa entered into a joint venture with information technology services player Wipro and technology products provider Cisco.

To avoid an unnecessary mesh of wires, it set up a gigabit passive optical network, first in the country.

This means a single fibre can be used, with splitters for all the connectivity requirements. Lavasa is now building mobile apps for the use of its residents, which include smart parking, citizen apps and tourist apps.
"We believe a 'smart city' is an urban entity that reaches its long-term sustainability objectives by implementing environmental, social and financial strategies that result in services being provided better, faster and cheaper," says Rajiv Duggal, CEO, Lavasa Corporation.
He says once the project is complete, Lavasa will provide employment to 90,000 people. As of now, it has emerged only as a holiday destination.

The year 2015 saw Lavasa get close to 1.1 million tourists from 800,000 in 2014; the inflow has been steadily increasing at 20 per cent a year.

People, who have bought villas and apartments, also visit on holidays.

Thus, the city has been able to attract hotels. It boasts of brands such as ITC Fortune and Mercure from the Accor group.

However, most of these have a deserted look on a weekday. Accor Novotel, Pullman, Langham Place, Eaton Hotels, IBIS Plus and Holiday Inn Express are some of the hospitality chains scheduled to open over the next two to five years.

"On the retail front, we are working with a leading player to bring in brands to Lavasa and make it a shopping destination for tourists. Over the next three years, we plan to build commercial plug & play office complexes, training and R&D centres, in addition to the new hotels, which will serve as economic drivers," added Duggal.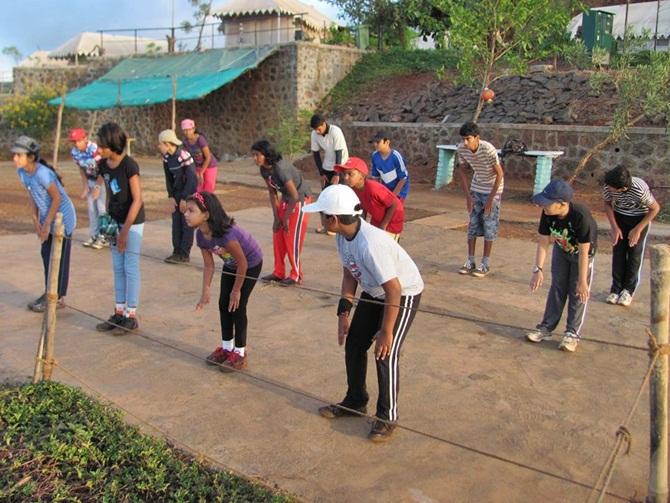 NEED FOR SCHOOLS
Indeed, this smart city is not meant for the Indian masses. So far, the project has incurred a cost of Rs 6,600 crore. The prices of apartments and villas reflect the high investments.
At a starting price of Rs 5,400 a sq ft, a 500 sq ft studio apartment will cost Rs 27 lakh.

Although the idea was to create Lavasa as an education hub, the existing institutions are of international standards, with heavy fees.

The only school that catered to primary schooling has shut down. One could always blame the controversies that the project has been mired in, along with the showcause notice issued by the Union ministry of environment & forests for the slow pick-up of activity.
The project, while it showcases many of the features of a smart city, is also an example of the challenges that a new city project faces.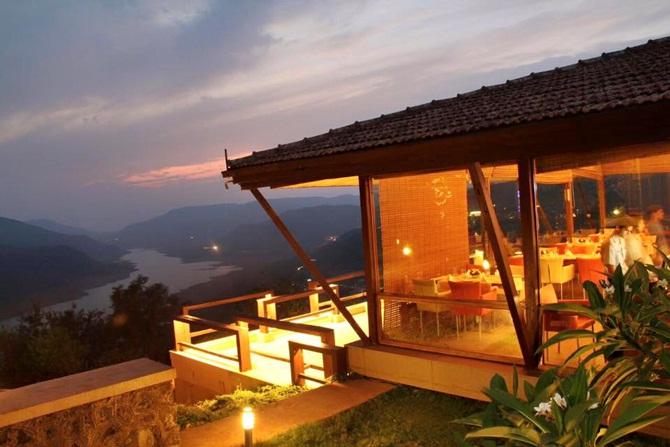 GREAT URBAN JUGGERNAUT
POPULATION 300,000 (when fully built)
Dasve has population of 1,000
AREA 8,000 acres
MAIN BUSINESS: Hospitality, wellness & education
Source: Lavasa Corporation
A TASTE OF ITALY'S PORTOFINO
Rs 6,600 crore incurred on the project so far
Two cities being developed: Dasve & Mogao
Dasve has 1,500 apartments and 600 villas
Has hotels like Accor's Novotel & Mercure, ITC Fortune, The Waterfront Shaw service apartments, etc
Dasve being developed on 2,400-acre area
Source: Company
Photographs, kind courtesy:Lavasa Community/Facebook