In the second of a five-part series, Business Standard captures the action in Bhubaneswar, which has emerged first in the Smart City Challenge competition earlier this year.
Part 1: How Surat wil get a grand makeover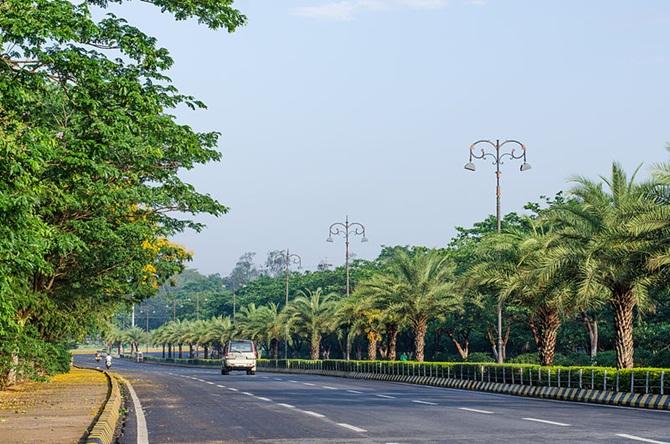 After topping the Smart City Challenge competition, Bhubaneswar is striving to retain its position with a robust implementation plan.

The capital city of Odisha was also the first to constitute a special purpose vehicle (SPV) - Bhubaneswar Smart City Limited (BSCL).
For BSCL, a 16-member board of directors has been set up with representatives from various departments of the state government, one representative of the central government, and five independent directors.

The SPV will have an authorised capital of Rs 500 crore (rs 5 billion), divided into 50 million shares of Rs 100 each. Of this, the state government and Bhubaneswar Municipal Corporation will have a share of Rs 112.50 crore each, while Bhubaneswar Development Authority will contribute a share capital of Rs 250 crore (rs 2.5 billion).
"We are on track and going more systematically so that once work gets kicked off, there will be no stopping. We are striving to retain the numero uno position," said Krishan Kumar, vice-chairman of Bhubaneswar Development Authority and managing director, BSCL.

BSCL will soon have its office by the end of this month.
The smart city proposal of the city comprises two components - an area-based proposal for the development of Bhubaneswar Town Centre District (BTCD) and a pan-city proposal for Intelligent City Operations and Management Centre (ICOMC).

The BTCD plans to retrofit and redevelop 985 acres centred around the main railway station in the heart of the city to a vibrant 24x7 destination.
ICOMC will provide a digital platform for integrating multiple city sub-systems of traffic management, parking, bus operations, common fare card, emergency response, and city incident management along with seamless integration of BTCD's utility operation requirements.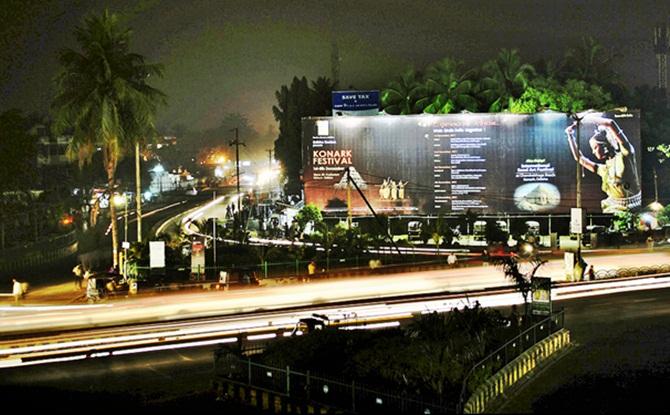 MONEY MATTERS
The smart city proposal estimates total project costs at Rs 4,537 crore, including Rs 4,095 crore for BTCD and Rs 442 crore for ICOMC.
The SPV will take up 56 projects under area-based development and one project under pan-city solution.
The project funds will be sourced from Smart City Mission Fund (Rs 950 crore), convergence plan with state and central schemes (Rs 525 crore), public-private partnerships (Rs 2,563 crore), city infrastructure development funds (Rs 184 crore), public private community partnership (Rs 30 crore), through commercial borrowings (Rs 30 crore), and loan programme from Asian Development Bank (Rs 210 crore).
STEPS INITIATED
The SPV has already floated tenders for selecting the consultants for managing area development project reports and IT solutions for a period of four years.
The SPV is also taking steps, simultaneously, to float a tender for the city-wide traffic signalisation project and railway station redevelopment project.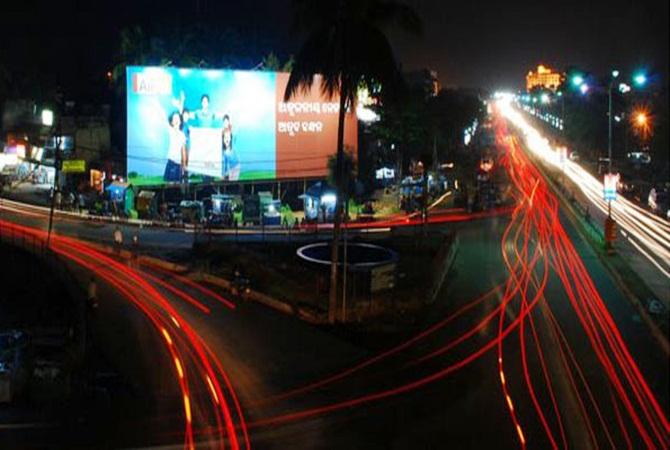 INTERNATIONAL TIE-UPS
For the smart city project, Bhubaneswar is likely to have a long-term collaboration with the German environment ministry. German Development Bank (KfW) is likely to give financial assistance to Bhubaneswar in the form of soft loans in the range of €150-200 million.
Apart from financial assistance, technical collaboration will also be one component for the tie-up with Germany. Interestingly, the maiden town planning of the city was done by German architect Otto H Königsberger.
The SPV will adopt the Swiss Challenge method for all high-cost project developments, according to Odisha Chief Minister Naveen Patnaik.
As part of the child-friendly Smart City component, a tie-up might be forged with Singapore for training the officials of the state.
The Odisha government recently sent a proposal to the central government to enter into a partnership with International Finance Corporation.
IFC will act as a transaction advisor for the projects to be developed in the public-private partnership mode.
"We are hopeful that all milestones set in the Smart City proposal will be achieved in the targeted period. As of now, all the financing sources are online," Kumar added.
Being independent India's first planned capital city, Bhubaneswar has all the natural ingredients such as water bodies, river, canals, open space, and heritage to become a future smart city, according to Piyush Rout, a city-based urban planner.