Mobile phone manufacturer Oppo has lodged an appeal with the Supreme Court against an order from the Delhi high court.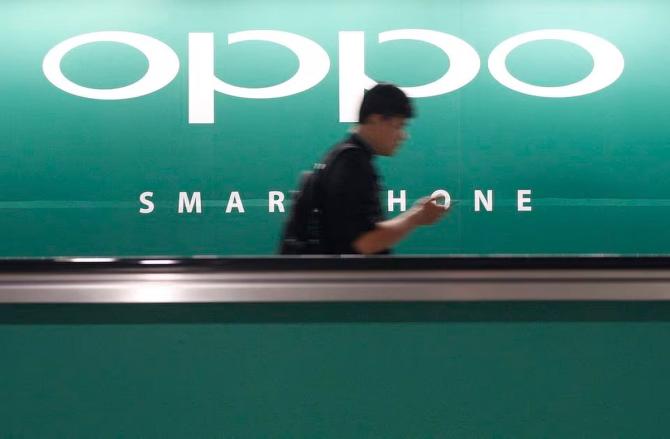 The order requires Oppo to submit a security payment related to the India portion of the last-paid licence fee to Nokia in an ongoing patent infringement case.
The case is slated to appear before the bench of the Chief Justice of India, D Y Chandrachud, on August 4.
Although the precise sum remains confidential, the security payment will comprise 23 per cent of the amount paid by Oppo under the 2018 Licence Agreement.
This percentage mirrors Oppo's Indian market, which contributes 23 per cent to its global sales.
The Delhi high court's order, dated 3rd July, took into account Oppo's status as an ex-licensee, its admission to using Nokia's patents, its willingness to renew the 2018 Agreement and make interim payments as late as June 2021, its request to a court in China to ascertain a Fair, Reasonable, and Non-Discriminatory (FRAND) rate, as well as Oppo's financial standing.
The dispute was sparked by Nokia's appeal against an order issued on November 17 of the previous year, which dismissed Nokia's application.
Nokia had sought for Oppo to deposit an interim security based on either Oppo's most recent counter-offer for a global licence of Nokia's Standard Essential Patents portfolio or an amount equivalent to the royalty paid under the 2018 Agreement.
This sum was proportional to the number of devices Oppo sold in India compared to its global sales.
Nokia informed the court that Oppo had procured a licence for Nokia's Standard Essential Patents in 2018, valid for three years (expiring on 30th June 2021), under the 2018 agreement.
The agreement served as a cross-licence pact for the patents of both parties.
Nokia maintained that the 2018 Agreement did not include patents relating to 5G standards.
Considering that 52 per cent of Oppo's sales in India and 64 per cent of its global sales are 5G devices, any new licence fee is likely to be considerably higher.
Nokia contended that, following the expiry of the 2018 Agreement, Oppo experienced a remarkable surge in device sales.
Between July 2021 and December 2022, Oppo sold approximately 77 million devices in India without paying any royalties to Nokia.
Despite Nokia's attempts to initiate discussions on technical and economic fronts, Oppo reportedly declined to forge a new licence agreement.
In response to Oppo's refusal, Nokia lodged a case with the Delhi high court, alleging that Oppo had infringed upon its three Standard Essential Patents.
The alleged infringement stems from Oppo's unlicensed manufacture and sale of cellular devices compliant with 2G, 3G, 4G, and 5G telecommunication standards.