The stage for negotiations to settle the Krishna-Godavari basin dispute is long over, says a government official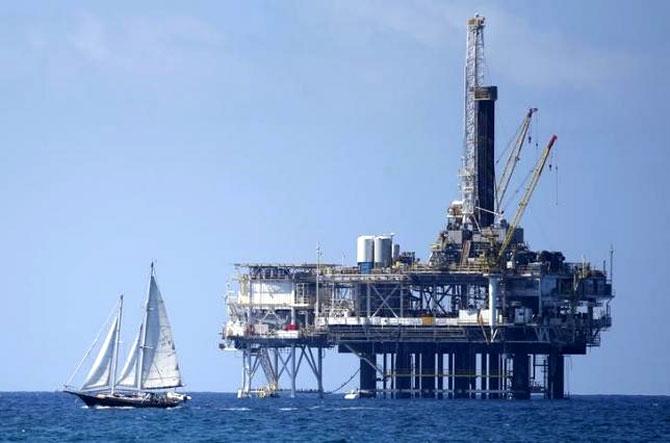 Reliance Industries Ltd (RIL) and Oil and Natural Gas Corporation (ONGC) might have to amicably settle their dispute with regard to gas flow in the Krishna-Godavari basin to prevent a long-drawn legal battle. However, a government official claimed the stage for negotiations is long over.
A draft consultant report prepared by DeGolyer and MacNaughton (D&M), jointly appointed by the firms in July 2014 for a technical evaluation, is likely to establish that the two share a gas reservoir. The firms hold adjoining blocks.
The government is expected to take a decision on a penalty on RIL or an agreement between the companies only after a final report from D&M, likely soon.
"India's upstream regulator could appoint another panel (after D&M gives its report) to evaluate the financial impact and mitigating measures before making a final decision. This may take up to six months. But unless amicably settled, the dispute may drag on into an extended litigation," Barclays said in a report on Friday.
The government official, however, said any agreement was possible only if RIL had not drawn the gas.
"While revenues from the disputed 12 billion cubic metres (20 per cent of output) are indeed $1.6 billion, as media articles suggest, RIL may argue for offsets for capex, royalties, profit petroleum, opex and taxes," Barclays said.
Beside, RIL has a 60 per cent stake (in the field). It had in 2011 sold 30 per cent in 22 of its exploration and production blocks, including in KG, to BP. RIL stock on BSE went down 0.31 per cent to 886.35 on Friday.
Barclays' report came after reports suggested the consultant in its preliminary observations said some natural gas from the fields of ONGC in the Bay of Bengal might have flown into the adjoining, connected KG-D6 fields of RIL.
It is alleged that RIL had drawn 58.7 billion cubic metres of gas from the wells up to March 31, 2015, out of which 11.9 bcm may belong to ONGC. Migration of hydrocarbons is natural in connected fields, unless the parameters are monitored in production wells in the entire area.
The Delhi high court had last month disposed of an ONGC petition, asking the company to wait for six months for the government to take action on the consultant's report.

D&M has hinted at connectivity between G-4 and KG-D6, but has so far not said anything on connectivity with KG-D5, said a person close to the development.

RIL has maintained it followed the production sharing contract and drilled all wells within its boundary. According to ONGC, RIL's D6-A5, D6-A9 and D6-A13 wells drilled close to the block boundary may be draining gas from the G-4 field, while the D6-B8 well may be draining gas from DWN-D-1 field of KG-DWN-98/2 block.

Besides, the fields D-1 and D-3 have already produced their maximum (90 per cent) and are on a decline. RIL has invested around Rs 50,000 crore (Rs 500 billion) in development of D1, D3 fields, which went into production in 2009.