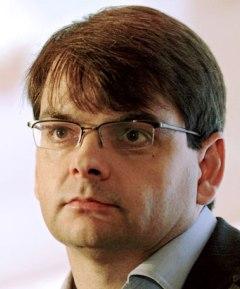 Neil Mills, who steered SpiceJet as it became one of the top-three domestic airlines in the past three years, has quit as CEO of the low-cost carrier.

Mills did not respond to calls and a company spokesperson called the development a market rumour. But sources confirmed his resignation had been accepted.

A source said Mills was leaving the airline as he was not getting operational freedom to run the organisation.

Mills had joined the Kalanithi Maran-controlled airline in October 2010 from FlyDubai. He had succeeded Sanjay Aggarwal, who was moving to Kingfisher Airlines.

But, since last September, Mills had been relegated to the second position in the hierarchy as board member S Natrajhen was elevated to the managing director's post. Natrajhen, too, did not respond to calls and text messages.

However, sources close to SpiceJet management claimed Mills' resignation had nothing to do with Natrajhen's appointment as MD.

After Chief Commercial Officer Harish Kutty's exit last month, Mills' is the second resignation by a key official of the airline in recent times.
Image: Neil Mills