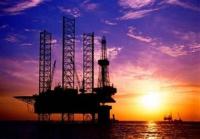 Mangalore Refinery and Petrochemicals Ltd says it is no longer interested in buying out the West Bengal government's share in Haldia Petrochemicals Ltd.

P P Upadhyay, managing director of MRPL, told Business Standard it made no sense to buy the shares of a loss-making company at this stage.

"There was an interest in HPL but that has died down.

"The key promoters are fighting a legal battle which is getting more complex every day and a solution doesn't seem to get any nearer.

"In such conditions, I would rather stay away from a company like this," he said.

In June last year, key officials of MRPL, citing forward integration interests, had come here to meet Partha Chaterjee, chairman of HPL.

West Bengal Industrial Development Corporation, through which the government holds close to 40 per cent stake in HPL, has been in a hurry to get out of the troubled joint venture, set up in 1984.

The Purnendu Chaterjee-led TCG is
another key promoter but TCG has been demanding management control and that has taken both the promoters to the courts.
Indian Oil Corporation has an 8.89 per cent stake in HPL by virtue of a Rs 150-crore investment made in 2004.
HPL has faced a couple of downgrades by rating agencies over its long-term debt and the earnings per share is negative, according to officials close to the development.
HPL has defaulted on a working capital loan and is in immediate need of around Rs 800 crore (Rs 8 billion) of loan from bankers.
State Bank of India, IDBI and Punjab National Bank are the lead bankers.
The lenders have been pressing the promoters to bring in equity, without which they are not ready to release any further help, said an official of IDBI Bank who looks after the HPL account.
HPL's monthly cash loss is Rs 50-60 crore (Rs 500-600 million) and operational capacity around 50 per cent.
Experts say if a petrochemical company runs below 70 per cent of its capacity, it will have a negative impact on the plant in the long run.