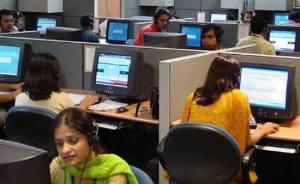 Finance Minister P Chidambaram has set up a committee of bankers and other experts to prepare a blueprint for all-women bank that is likely to become operational by November.

"The committee has been asked to submit the blueprint for women bank by April 30," he said while talking to reporters after the customary post-budget meeting with RBI in New Delhi.

Chidambaram in his Budget speech on February 28 proposed setting up of country's first all-women bank and had earmarked Rs 1,000 crore (Rs 10 billion) for this.

The bank will be fully owned by the government.

The committee will be headed by former Canara Bank chairman M B N Rao. Its members are M D Mallya, former CMD of Bank of Baroda, Jayshree Vyas, Managing Director SEWA, Arundhati Bhattacharya, MD & CEO of SBI Caps, Usha Ananthasubramanian, Executive Director, Punjab
National Bank, and K Ramakrishnan, Chief Executive of Indian Banks' Association.
Chidambaram had earlier said that the all-women bank would start operations from November this year through six branches spread across the length and breadth of the country.
"It will be inaugurated in November. Initially, we should start with at least one branch in each major region of this country, South, West, East, Centre, North and North-east.
"So that will mean immediately we should start with six branches," he had said in an interview to PTI.
The idea of such a bank, the Minister had said, was mooted in Jaipur meeting of the Congress party by United Progressive Alliance chairperson Sonia Gandhi.
"It is a part of the Jaipur Declaration that we should consider setting up a bank for women.
"It is completely consistent with my own instincts and leanings. Therefore, I accepted the idea and announced a national bank for women," he had said.