Brokerage house Nomura said the downward revision of FY'13 growth figure by the Central Statistics Office (CSO) will have a positive base effect for GDP expansion in the current fiscal.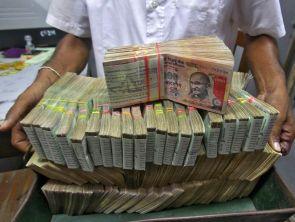 "The downward revision in FY13 growth numbers should create a marginally positive base effect for the current fiscal GDP growth rate," Nomura said in a report.

The report, however, did not quantify the estimated GDP growth in FY'14.

Over the weekend, the CSO slashed FY13 GDP expansion to 4.5 per cent from 5 per cent earlier - the lowest in over a decade - on account of subdued growth in agriculture, mining, electricity and construction sectors.

According to the revised estimates for the last fiscal, the primary sector, which includes agriculture, fishing, mining and quarrying, grew by just 1 per cent against the earlier estimate of 1.6
per cent.
Growth in the secondary sector, consisting of manufacturing, electricity, gas, water supply and construction, was 1.2 per cent, down from the original estimate of 2.3 per cent.
The CSO also revised GDP growth for FY12 to 6.7 per cent from 6.2 per cent, while the FY11 expansion figure was re-adjusted downwards to 8.9 per cent from 9.3 per cent.
Meanwhile, a research report from the State Bank of India said the second revision of FY12 growth to 6.7 per cent was primarily due to significant upward revision in manufacturing sector.
"In FY14, we expect GDP growth at 4.8 per cent with a downward bias, leaving the economy with two sub-5 per cent growth years in succession," the SBI report said.