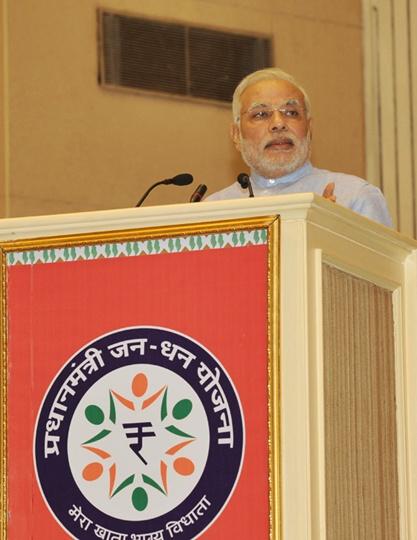 Banks have opened a whopping 5 crore (50 million) accounts under the Jan Dhan scheme till September 25 and collected over Rs 3,500 crore (Rs 35 billion) in deposits, a top Finance Ministry official said in Monday on Monday.
Led by state-run banks, the system has opened over 5 crore (50 million) accounts under the Jan Dhan scheme as of September 25 and the deposits collected through the scheme have crossed Rs 3,500 crore, Financial Services Secretary GS Sandhu told the annual meeting of the Indo-American Chamber.
The average deposit per account through this scheme is Rs 800-900, he said.
Giving a major push to the Aadhaar scheme, Sandhu said, all these accounts will be seeded to the Aadhar number and will have biometrics to avoid the duplication.
The Jan Dhan scheme was announced by Prime Minister Narendra Modi during his Independence Day address and was formally launched on August 28.
On the opening day itself, banks opened over 1.5 crore (15 million) accounts.
The government has set a target to open 7.5 crore (75 million) such no-frills accounts by Republic Day next year.
Each of these accounts comes with Rs 5,000 overdraft facility and a Rs 100,000 accident cover and are linked only to the RuPay cards.
Image: Prime Minister Narendra Modi at the launch of the 'Pradhan Mantri Jan Dhan Yojana', in New Delhi. Photograph: Courtesy, PIB.