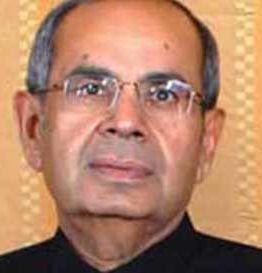 Finance Minister Arun Jaitley has presented leading industrialist G P Hinduja with the inaugural NRI Foundation Award for achievements in the field of business.
The co-chairman of the Hinduja Group was honoured for establishing a global presence across 10 different sectors and his philanthropic work in Britain and India.
"The India-UK partnership is furthered by a very strong 1.5 million British Indian community, which has come into this land, adopted it as its own and probably will go down as one of the most extrovert communities anywhere in the world," Jaitley said at the awards ceremony here last night.
"The Diaspora is in a unique position. It has become a very powerful and dominant force in this country with the proud privilege of being both British and being Indian," he said.
The other NRI Foundation Award winners included the Asian Media and Marketing Group, publishers of the 'Garavi Gujarat' magazine, Lloyds Banking Group's Head of Responsible Business Kamel Hothi and the UK Government's Dealmaker for India Alpesh Patel.
The awards ceremony, hosted by UK energy minister Baroness Sandy Verma, concluded a day-long schedule of events for Jaitley aimed at promoting India as an attractive investment destination for UK businesses.
Addressing a gathering of international investors on 'Investment Opportunities in India', Jaitley stressed that the new government's priority was to improve the credibility of the Indian economy. "We are trying to rationalise taxes, lower taxes and introduce a non-adversarial and fair system of taxation.
There is a raging ideological battle between reform and obstruction. The government is fairly determined.
"The roadmap for us is very clear. We need a lot of investment in India and we need to ease the process of doing business in India and therefore slowly we are introducing changes in that direction," the BJP leader said. In a direct attack on the previous UPA government, he stressed on how scandals such as the Spectrum and coal field allocations are a thing of the past.
"If (former Prime Minister Manmohan) Singh has his way, the crisis would never have taken place but there was a sense of helplessness. With regard to coal, he had announced an auction process within months of taking over but for 10 years he was unable to go through with it. How can we allow such a system to continue," he said at the event organised by FICCI and UK Indian Business Council.