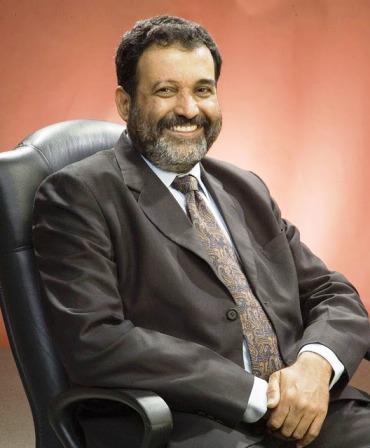 Mohandas Pai sought to look at the issue of founders raising questions as shareholder activism.
Former Infosys board member T V Mohandas Pai has called on Infosys to announce a share buyback that would help efficient use of capital by India's second largest software exporter and sought to look at the issue of founders raising questions as shareholder activism similar to that in rival Cognizant.
Pai's comments come in the wake of the larger rival Cognizant heeding to its investor hedge fund Elliott Capital, which holds 4 per cent stake in the company and had sought a board shakeup, a share buyback plan that would improve the share price of the company.
"Elliott Capital had written a letter to Cognizant asking to increase the value of shares and buyback. Cognizant board has agreed. Indian institutions should also listen to the shareholders' demand," he said.
Cognizant on Wednesday said it would return as much as $ 5 billion to shareholders, including share repurchase and dividends over the next two years.
"The boards have to be more accountable to shareholders. Founders of Infosys has raised this question. Why cannot the board have a buyback, it must be proper capital allocation. Infosys should look at a buyback," said Pai.
"If you see, the company's stock price has not gone up for last five years. The market capitalisation since 2011 has not gone, it is languishing. That means something is wrong."
Infosys, being run by its first non-founder chief executive Vishal Sikka has been under scrutiny over the pay for Sikka, payouts to its chief financial officer Rajiv Bansal and chief compliance officer David Kennedy, pointing to concerns over disclosures and corporate governance.
"The bigger issue is I am very happy that the shareholders are asking the board relevant questions about corporate governance. I think it is a good thing," said Pai.
Kiran Mazumdar Shaw, CMD of India's largest biotech firm Biocon and a board member at Infosys says the country's second largest software exporter had been transparent with its actions and had not seen a rift between the company founders, the board and its chief executive Vishal Sikka.
"There is absolutely no problem between the board and founders or between the founders and Sikka and yet the media seems to be giving the impression that there is a huge rift and a friction," Shaw said. "There have been issues in the past about the severance package given to former CFO Rajiv Bansal, there were lot of concerns about other issues that reflected in the voting pattern where (some of) the founders abstained from voting. But all that happened about a year ago".