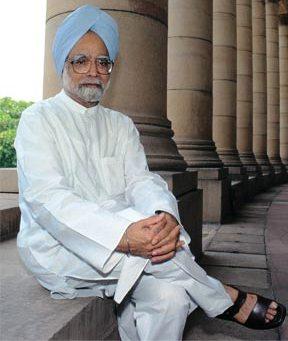 With the rupee breaching an all time low of Rs 68 against the US dollar and fears of mounting fiscal deficit, Bharatiya Janata Party on Wednesday said the government has run out of ideas and should quit.

The Left parties attacked the government's policies and said the country was heading towards an economic emergency.

The BJP asserted the United Progressive Alliance government should step down charging that it has "completely run out of ideas to deal with the crisis".

"I have been saying that the only thing that will stabilise rupee and market at this point of time is for the government to resign and go for fresh elections," BJP leader and former finance minister Yashwant Sinha said.

"Indian economy under Manmohan Singh is on ventilator in the intensive care unit. . .it is happening because of big current account deficit and fiscal deficit, and complete lack of trust of investors in the present ruling establishment," Ravi Shankar Prasad Deputy leader of opposition in the Rajya Sabha said.

Endorsing Sinha's views, Prasad said that 'sooner the government goes better it will be for the country' as the present dispensation has 'completely run out of ideas.'

"Why is the Prime Minister silent," he asked, saying in the prevailing crisis, it was for the economist PM to assure the country of the steps being taken to deal with it. Making a veiled remark on enhanced public expenditure envisaged by the government on account of the proposed Food Security Bill, Prasad said ". . .in this scenario you keep doing reckless expenditure and populist measures. These will only aggravate the problem."

Communist Party of India leader Gurudas Dasgupta said the country is heading towards 'economic emergency.'

He said speculators were having a hey day and the government was showing no political will to contain the situation.

"Dollar growing is actually the rich parking their money in foreign currencies because they seem to have lost faith in Indian economy, because the Indian economy's domestic demand is not growing," Communist Party of India (Marxist) politburo member Sitaram Yechury said.

"What is required is to stop these incentives for the rich.

"You are giving these incentives of more than Rs 5 lakh crore (Rs 5 trillion) every year in terms of tax concessions.

"These incentives are making the rich park their money in gold, forex and real estate. Stop these incentives and invest this money to build infrastructure that will generate jobs," he suggested.

Triggered by both domestic developments and fears of a war breaking out in West Asia, the rupee plunged to a new record low of 68.75 per dollar in the intra-day trade.

Even oil prices rose in Asian trade rose on Wednesday on concerns over possible US military action against Syria after Washington criticised President Bashar al-Assad's regime for an alleged chemical weapons attack.
Image: Manmohan Singh