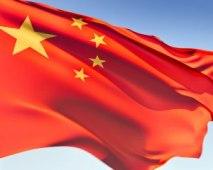 Prime Minister Manmohan Singh will this week abandon the ongoing standoff in parliament over alleged massive losses in the allocation of coal mines by flying off to Iran to participate in the 16th summit of the Non-Aligned Movement, but it is here in the capital that more interesting meetings are afoot, especially between visiting Chinese Commerce Minister Chen Deming and his Indian counterpart Anand Sharma.

Sharma and Chen will hold the ninth round of the bilateral Joint Economic Group meeting that was institutionalised when Rajiv Gandhi undertook his path-breaking visit to China in 1988; and from several accounts, this one is going to break new ground.

As China continues to wobble from the global recession -- with real estate as well as the entrepreneurial index considerably down, especially around the Pearl Delta -- new windows of opportunities are opening for India to enhance its own market leverage over China, analysts say.

For example, India could be contemplating for the first time striking back at China over its consistent refusal to open its market for Indian pharmaceutical, information technology goods and services and agriculture products, by considerably hiking import duties on power equipment, by as much as 40 per cent.

Other conversations, whether on the margins or in the main dialogue, could revolve around a possible currency arrangement between the rupee and the renmenbi, much on the lines of the rupee-rouble arrangement between India and the former Soviet Union and the current rupee-rial mechanism between India and Iran.

The question of market access and discrimination has been bothering the Indian establishment long enough to persuade even the former Indian President, Pratibha Patil, to raise the issue during her visit to China two years ago.

According to official figures, the bilateral trade has crossed $75 billion and could even touch $100 billion by the end of this financial year.

India's share in the trade stood at a low $17.9 billion, while imports were $57.55 billion.

India's rising trade deficit will occupy a main item on the agenda between Sharma and Chen, though Delhi is hoping to balance the pill by also talking about inviting Chinese investment in the infrastructure and manufacturing sectors.

Sharma has already elsewhere spoken of the need to raise manufacturing from 14 to 29
per cent of India's GDP.
India is also keenly aware that China will become a 'market economy' according to the WTO by 2016 -- China was given 15 years by the WTO when it joined in 2001 -- and, therefore, has only another four years to push its case on the favourable entry of Indian goods such as IT, pharma and agricultural products.
On their part, the Chinese -- who are already building roads in several Indian provinces, including Uttar Pradesh, Madhya Pradesh and Himachal Pradesh -- are said to be keen on reviving the proposal of creating a free trade area with India.
Certainly, India would be keen on Chinese investment, also because it would enhance China's long-term stakes in India and would allow both sides to create instruments -- like banks -- that would facilitate greater economic interaction.
India's market offers huge opportunities for an invasion by China's well-oiled and low-cost manufacturing machine.
The Chinese, keenly aware that trade in services could offer the next big boom are also said to be keen on cooperating with India on this front.
India remains reluctant, sources say, on the idea of an free trade agreement with China.
The old bugbear remains, chiefly of how it will withstand the onslaught of cheap Chinese goods, which will only add to the widening deficit.
Interestingly, considerable effort has gone into India tying up comprehensive economic partnership agreements with countries in China's neighbourhood, especially Japan and South Korea.
A free trade agreement is now on the cards with Taiwan, official sources said.
Comrade Chen's visit to India comes on the eve of China's once-in-a-decade change in its leadership with the Communist Party undertaking its party congress sometime in October.
Delhi is already analysing the likely changes that will result from the power transition, with Xi Jinping taking over from Hu Jintao, although Comrade Hu is more than likely to stay on as the head of the Central Military Commission.
With India keen to push newer consulates -- for example, in Lhasa, Tibet, in exchange for a Chinese request to open a mission in Chennai -- as well as open up the border trade in Sikkim as well as the Lipulekh pass in Uttar Pradesh, it hopes that the conversation with Chen will give it some indication of how the new leadership views these issues as well as, of course, other key areas such as the ongoing dispute around the Line of Actual Control.