India witnessed the highest increase in airfares among the 10 top aviation markets in the Asia-Pacific and West Asia collectively across both domestic and international flights Q4 2019 and Q4 2022 in nominal terms, according to research by Hong Kong-based Airports Council International (ACI).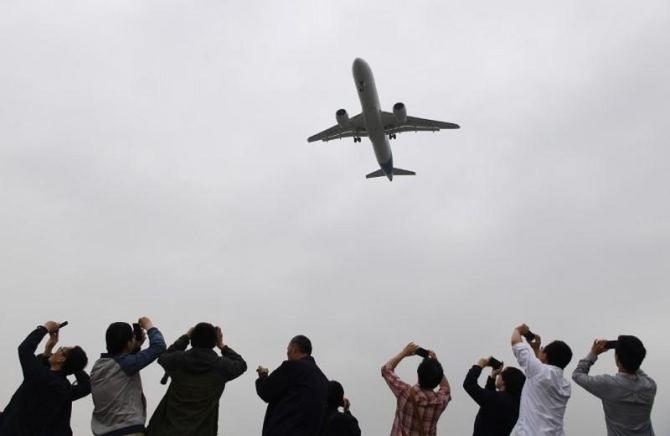 India, where fares went up by 41 per cent, was followed by the UAE (34 per cent), Singapore (30 (per cent) and Australia (23 per cent).
The study, which was undertaken in collaboration with Flare Aviation Consulting, examined around 36,000 routes in the top 10 aviation markets in Asia-Pacific and West Asia.
ACI serves as a representative of 132 airport members operating 632 airports across 47 countries in the region.
The study shows an alarming increase in airfares by up to 50 per cent on international routes, but the hike was moderate — at less than 10 per cent — on domestic routes.
But in India, data shows that domestic airfares went up by over 43 per cent, comfortably the highest among the top 10 nations.
In terms of international flights, China topped the charts with an increase of 55 per cent. In India, international airfares went up by around 28 per cent.
The research says that the trend continued in the first quarter of 2023.
Despite a progressive increase in traffic, domestic airfares have continued to increase in several of these markets including India, Indonesia, Saudi Arabia, South Korea and Japan.
Fares have only decreased marginally on international routes.
The study says that airlines are capitalising on low competition and pent-up demand to increase profits and recover losses suffered during the Covid-19 pandemic.
Expressing concerns about high pricing practice, Stefano Baronci, director general of ACI Asia-Pacific, said: "These excessive airfares threaten the industry's long-term recovery and may have far-reaching influence on associated industry by reducing demand for air travel and increasing the financial burden on the already stressed sector.
"A supply-demand imbalance should not be exploited by airlines at the expense of customers by restricting the capacity, especially international ones."