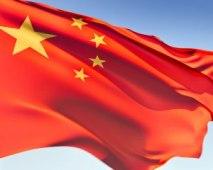 Close on the heels of Prime Minister Manmohan Singh inviting Chinese investments to India, the two countries will hold Stategic Economic Dialogue in New Delhi on Monday with focus on infrastructure, energy and Information Technology among some other subjects.

The second such dialogue is aimed at discussing ways to enhance investments and business engagement between the two of the fastest growing economies, significantly at a time when the western world is in deep crisis.

The two sides are expected to sign upto 10 memoranda of understanding covering various sectors.

The Indian delegation will be led by Deputy Chairman of Planning Commission Montek Singh Ahluwalia while the Chinese side will be headed by National Development Reforms Commission Chairman Zhang Ping.

The Strategic Dialogue is taking place against the backdrop of the Prime Minister seeking
Chinese investments.
Singh, who pressed for greater investments from China during his meeting with Premier Wen Jiabao in Cambodian capital Phnom Penh on Monday last, said it will help address trade imbalance and create jobs.
India has been concerned over widening trade imbalance in favour of China which now stands at around $40 billion in a bilateral trade of $75 billion.
To address this, India is seeking better access to Chinese markets, particularly in IT, services and pharmaceutical sectors.
During the day-long strategic economic dialogue, three MoUs would be signed including one between Planning Commission and National Development and Reforms Commission of China on planning and policy coordination between the two countries.
The second MoU is on sharing the technology and experience in energy efficiency measures and the third one is between the National Association of Software and Services Companies (of India) and their counterpart in China.