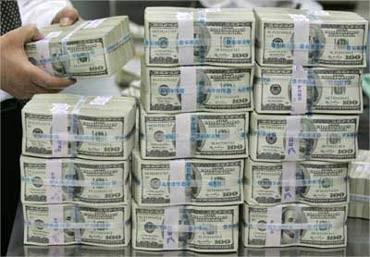 Confidence in the state of the world economy has improved to some extent but majority of experts from business, government and civil society are still pessimistic, says a survey by World Economic Forum.
According to the World Economic Forum's Global Confident Index poll, 56 per cent of respondents still lack confidence in the global economy during the fourth quarter. The percentage is however, significantly down from 72 per cent recorded in the previous quarter.
The Global Confidence Index is a joint initiative of the World Economic Forum's Risk Response Network and Global Agenda Councils.
"The results are indeed an improvement from last quarter's confidence levels, but sentiment overall remains pessimistic," Martina Gmur, Senior Director of the Forum's Network of Global Agenda Councils said.
"We still need strategic vision coupled with bold leadership to snap out of this global malaise," Gmur added.
The survey said the respondents from Middle East and North Africa were significantly more confident about the global economy than those in North America, Europe, Asia and sub-Saharan Africa.
Overall, the number of respondents worried about an economic jolt has decreased to 52 per cent from 68 per cent last quarter, while those concerned about a social shock fell to 46 per cent from 53 per cent.
Expectations of a geopolitical, environmental or technological disturbance were little changed from last quarter, the report said.
"While the probability of a global recession is no greater than about 25 per cent, according to forecasts, three risks loom large: the US fiscal cliff, the eurozone sovereign debt crisis and the potential for an escalation of conflict in the Middle East and North Africa," Nariman Behravesh, a member of the Global Agenda Council on the United States said.
Confidence in global governance improved, with the number of respondents lacking faith in this area falling to 51 per cent from 61 per cent. Respondents from the Middle East and North Africa expressed more confidence in global institutions than their counterparts in Europe.