To beat its rivals, Nokia has done what most Chinese brands did soon after they entered the Indian market: Tied up with a well-known Bollywood actor as endorser, associated with cricket and established fan engagement initiatives, reports T E Narasimhan.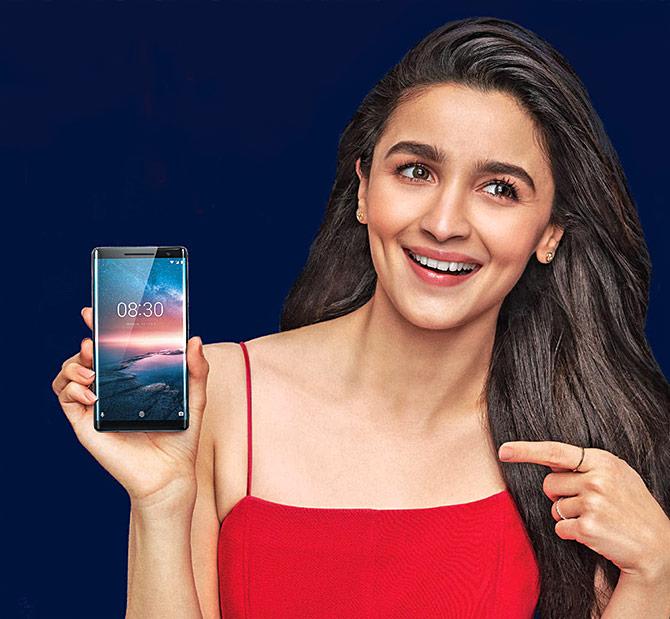 A year after its re-entry into the Indian market, the Finnish brand is learning to play by the rulebook of its Chinese rivals.
Much like what competing brands such as Xiaomi, OnePlus, Oppo and others have done, the brand has built its association with Bollywood and cricket is now looking to set up its own consumer community.
But in doing so, does Nokia, which once enjoyed a near cult status in the Indian market, run the risk of turning into a copycat brand?
Nokia has just signed Alia Bhatt as brand endorser and is already associated with the popular Indian Premier League (IPL) team, the Kolkata Knight Riders (KKR).
According to Ajey Mehta, vice president and country head with HMD Global India, the actor connects strongly with today's generation of Indians who are multi-dimensional, multi-faceted and multi-achievers.
A similar connection was sought to be established with the association with KKR, he added.
Now, the company says, the next step will be building a fan community and creating fan engagement through meets and events.
This is in line with what Xiaomi has done with its Mi community.
As of 2017, Xiaomi said that its global Mi community spans 14 countries and has nearly 3.5 million users.
It will be some time before the brand gets a clear answer on the strategy it has now adopted, but brand expert Harish Bijoor believes that there is still enough recognition and recall that Nokia can leverage in the Indian market.
"It has had a very positive run in India in the past.
"At one point of time it had around 65.8 per cent market share.
"When we talk Nokia today, it is a new dispensation, new ownership and brand ethos," he said, implying that the brand would be looking at a new way to pitch itself in its old market, given that the consumer base was no longer the same.
A new avatar
The future is a combination of brand, product and channel presence, the company said.
The brand's strategy, while building visibility and mass appeal, would be to expand its portfolio so that it is present across price points.
Nokia is also working to deepen channel presence, both offline and online.
It has around 550 exclusive distributors selling the products through over 110,000 stores across the country, the company said.
Nokia's smartphone range starts from Rs 4,999 and goes up to Rs 30,000, while the feature phone starts from Rs 999.
Nokia in India has decided to focus on both offline and online retail as in many markets people still prefer to touch and feel their brands.
E-commerce is important, but in the recent times, Mehta says that the online channels have slowed slowed down and currently contribute to around 38-40 per cent of sales.
"Brand Nokia stands for reliability, trust and quality, and it has an emotional aspect to it.
"It has its own character and identity, which many of our competitors lack at this stage of their evolution.
"We will leverage it to the fullest but at the same time, products must keep the brand promise," said Mehta.
The big challenge
To beat its rivals, Nokia has done what most Chinese brands did soon after they entered the Indian market.
Tied up with a well-known Bollywood actor as endorser, associated with cricket and established fan engagement initiatives.
By going down the same road, Nokia expects to win over the new and young consumer.
HMD is modelling the brand's journey around that of Xiaomi, which is the market leader at present.
However, it is not going to be an easy run, given the near complete domination that the Chinese brands now have in the country.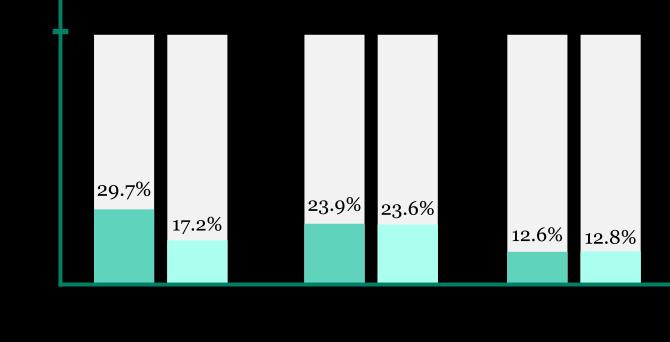 According to IDC
India's (International Data Corporation) Quarterly Mobile Phone Tracker published on August 2018, Xiaomi leads the smartphone market with 29.7 per cent market share as compared to 17.2 per cent market share during same period last year.
The brand reported a 107.6 per cent growth.
Samsung was in the second position with 23.9 per cent market share during the quarter (as against 23.6 per cent in the same quarter last year), followed by Vivo with 12.6 per cent (12.8 per cent).
According to IDC, smartphone companies shipped a total of 33.5 million units to India during the second quarter of the year, resulting in a 20 per cent year-over-year (YoY) growth.
This is the result of a slew of online exclusive launches and strong shipments by offline heavy vendors on the back of high decibel promotional activities and channel schemes.
"The market is seeing rapid consolidation at the top end, as the top 5 vendors made up 79 per cent of the smartphone market in 2Q18, marginalizing smaller brands," says Upasana Joshi, associate research manager, Client Devices, IDC India.
Times have changed and so have consumer expectations from their mobile brands.
So Mehta says that the message going out from Nokia this Diwali is that the brand is well suited for all that a young user would want to use it for.
He adds that the insight that drove the current Diwali campaign is that the young are an integral part of the festival as they are relied upon by their loved ones "for so many things that they do with just a few clicks on their phones–from paying a bill to capturing memories."
Bijoor says that the biggest strength of Nokia is its brand equity, which it still maintains reasonably well in the Indian context.
"Old brands can be milked profitably even without advertisements," he adds, implying that even if the new owners of the brand do not have the resources to advertise heavily in the market today, they can gain from its past associations.