The once-popular brand plans to try its luck in the smartphone market with reliability as its key proposition.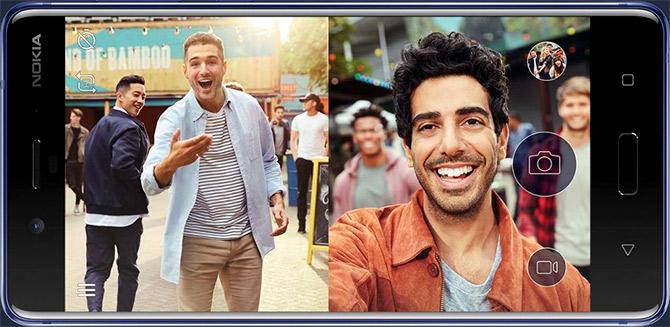 IMAGE: The Nokia 8 smartphone. Photograph: Courtesy Nokia.com.
Pekka Rantala has travelled extensively through every major mobile handset market over the past decades during his association with Nokia. Rantala, who had been with Nokia for 17 years -- between 1994 and 2011 -- holding positions from an exports manager to senior vice-president, marketing, has experienced all the ups and downs of the iconic handset brand.
When it comes to India, however, he is excited.

Having moved out of the Finnish multinational for a few years, Rantala is back as the chief marketing officer of HMD Global -- the firm that now owns and operates the Nokia brand. During his visit recently, when he launched the firm's latest smartphone at Gurugram, he was struck afresh by the enthusiasm for the brand in India.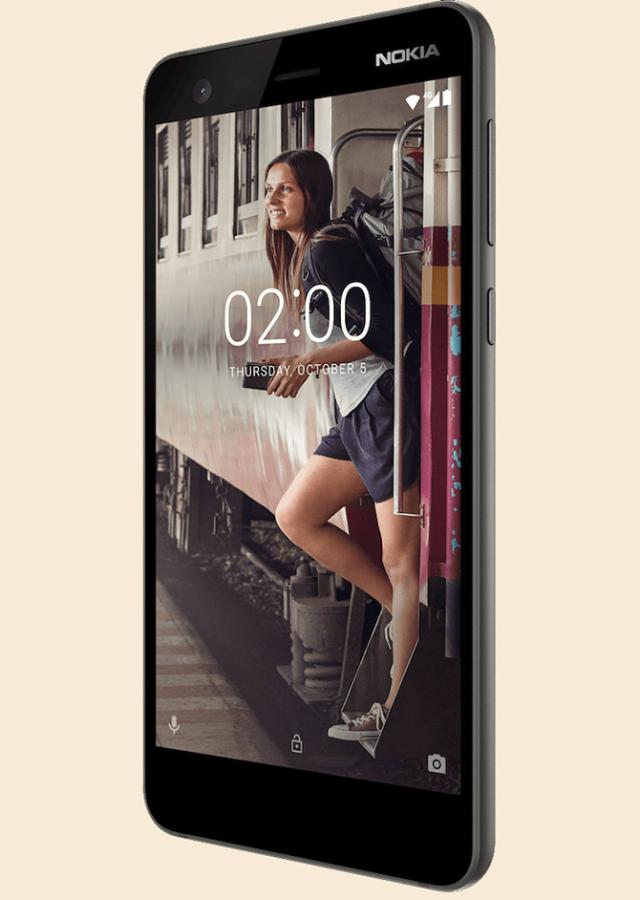 IMAGE: The Nokia 8 smartphone. Photograph: Courtesy Nokia.com.
"The brand has great connect with consumers everywhere in the world. But frankly speaking, the reactions that we see coming from Indian consumers and channel partners have been awesome," said an elated Rantala.

Still, regaining lost ground is going to take more than brand recall, however enthusiastic, because Nokia comprehensively missed the smartphone wave. From an over 80 per cent market share in the mid-2000s, its share fell to close to one per cent in 2016.
Analysts and market experts may nostalgically recall the stature the brand once enjoyed, but much has changed since Nokia's heydays. Till 2010, the local market was predominantly a feature phones market -- which Nokia dominated; smartphones now account for over 45 per cent by volume share. Open and user-friendly operating systems like Android dominates the space with over 90 per cent share. Touch screens have replaced keypads in both high- and low-end handsets. And primary and secondary cameras and mobile applications have become more important than ever.

Nokia, indeed, has entered a smartphone market that is completely new to it.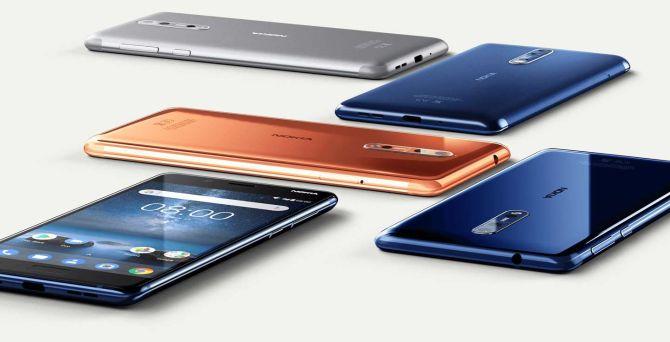 IMAGE: From an over 80 per cent market share in the mid-2000s, Nokia's share fell to close to one per cent in 2016. It's crawling its way back into the market pie via its new smartphones and building on its feature phones. Photograph: Courtesy Nokia.com.
"We inherited a feature phones business, but here (in smartphones) we are starting from scratch. So, it will take time," Rentala admits. To feel its way back into this crowded, uber-competitive market, Nokia plans to take things one step at a time. To begin with, the firm has appointed a number of exclusive distributors and expanded its retail reach rapidly.

But most crucially, it plans to stay away from the cut-throat competition on the pricing front. Rather, HMD wants to build the brand and stick to its core values. "A wide portfolio of products that will address all sorts of consumers. Reliability, quality, solidity from one block of metal, stock android, regular security updates, latest operating system and products across price segments are Nokia's specialties," Rantala says.

In a market that is now increasingly led by players offering handsets at rock bottom prices, focusing on higher quality is certainly a courageous move for a latecomer.

Ajey Mehta, vice-president and country head, HMD Mobile India, explains that Nokia prefers to channel its energy into coming up with high-quality products that are value for money. "We have worked extensively on design, craftsmanship and quality is at the highest level," he says.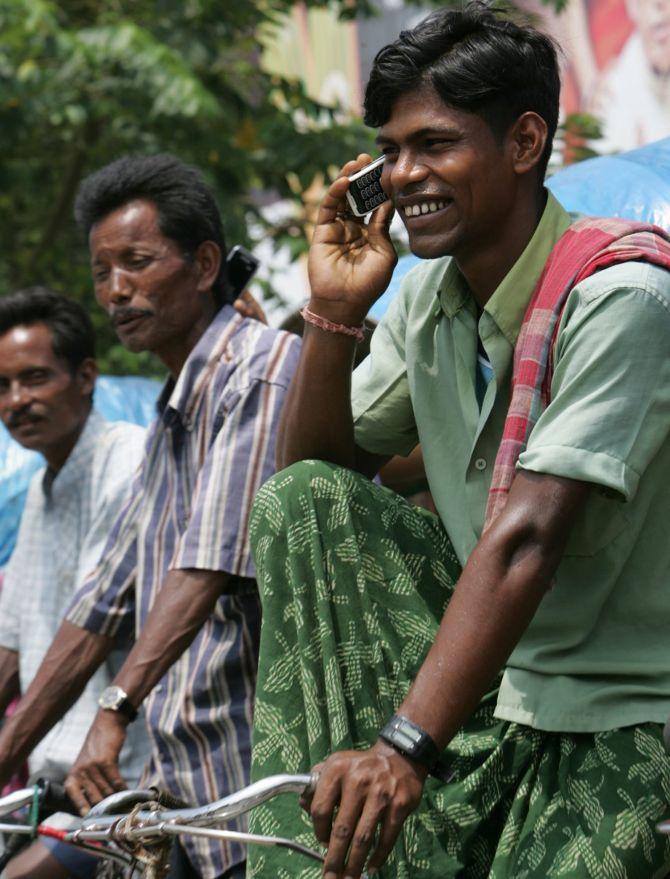 IMAGE: Nokia says its brand has great connect with consumers everywhere in the world, but the reactions coming from Indian consumers has been awesome. A rickshaw puller in Siliguri, near Darjeeling, seems to be using a Nokia. Photograph: Rupak De Chowdhuri/Reuters.
HMD Global has tied up with Taiwanese manufacturer Foxconn to manufacture handsets at its plant in Hyderabad. Other than offering superior products and re-building the brand, learning from its past mistakes would be crucial. According to Tarun Pathak, senior analyst from Counterpoint Research, Nokia's decline began as it failed to adapt to the needs of the hour.
"While, the entire market was moving towards the touch ecosystem (in 2011), Nokia remained dedicated to keypad phones. Also, when in 2009 Indian players like Micromax, Karbonn and others created ripples in the market with dual SIM phones, it failed to adapt," he points out.

Apart from focusing on reliability and quality in the smartphones space, Nokia also needs to optimise overall performance of its smartphones.
"Their success in the mid- to high-range will depend on how well they ramp up their sales and manage their retailers," Pathak says, adding that the consumers and trade partners too need to give Nokia some breathing space, given it's a new entrant into the smartphone market.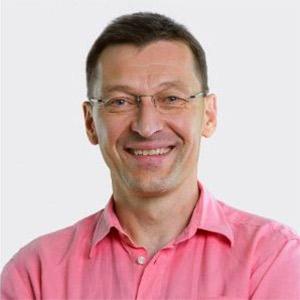 IMAGE: Pekka Rantala, who worked for 17 years at Nokia, rising to become its marketing vice president, is now the chief marketing officer of HMD Global, which bought over Nokia. Photo: Courtesy Pekka Rantala/LinkedIn.
While HMD has already managed to place its products in close to 90,000 retail stores and brought 450 exclusive distributors on board, it is looking to touch 1,00,000 retail shelves by December. These are modest numbers, given that the country's largest consumer electronics brand -- Samsung, which is also the leading player in handsets market -- touches some 1,50,000 brick-and-mortar stores at present.

Mehta says Nokia's offline distribution strategy is ever evolving with changing nature of the competition and growing size of its portfolio. Although a vast number of retail stores are covered with two key Chinese brands -- Vivo and Oppo -- at present, Nokia too is looking to launch ground promotional activities soon.
Wth the rising demand for 4G feature phones, after the entry of Reliance Jio that is currently transforming the mobile data usage market, Nokia is evaluating the commercial viability of such devices. In fact, it is the feature phones business that is far more promising for Nokia. In the September quarter, the brand has captured the fourth spot with an 8.5 per cent share.

"What worked in the past may not work today. But the values of the brand should be in focus. Today's consumers are much more demanding, and it is important to keep the consumer demands in mind. Also, millennials are target consumers now. Business has to be built brick by brick, there are no shortcuts," Mehta says.