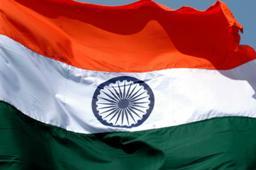 Recent statements by US regulatory authorities on the captive centres of global banking players HSBC and Standard Chartered would not affect the $70-billion Indian information technology /business process outsourcing services industry, say experts.
They add these were isolated issues that involved only the captive arms of the companies under the scanner.
"Offshore outsourcing, particularly from India, is quite mature in terms of the model followed. We have crossed a point where somebody can blame the offshore outsourcing model because of these two instances.
"However, it shows there are gaps in governance processes or the risks and compliance committee of these firms," said Arup Roy, principal research analyst, Gartner.
Swami Swaminathan, Chief Executive Officer, Infosys BPO, agreed.
"Instances like HSBC and StanChart are isolated cases, and there is nothing to do with the industry. Most of the mature service providers and clients have a fair amount of risk-and-compliance processes in place.
"Therefore, such isolated instances cannot impact the industry," he said.
On Tuesday, UK-based Standard Chartered's outsourcing of key banking jobs to India came under the lens of US authorities.
Reports stated a probe by the Department of Financial Services, a banking regulator in New York, had found deficient money laundering controls in outsourcing by StanChart to India. Standard Chartered's captive BPO centres are located in Bangalore and Chennai.
Earlier, HSBC's staff in India had come under the scanner of the US senate permanent subcommittee for deficiencies in their role as 'offshore reviewers' of HSBC's compliance to the safety mechanism.
The National Association of Software and Services Companies, the apex body of Indian IT and BPO services companies, declined to comment.
"It's a company-specific matter. As an industry body, Nasscom doesn't want to comment on the issue," said Ameet Nivsarkar, vice-president of Nasscom.
In 2011-12, IT and BPO exports from India were pegged at $69 billion. According to Nasscom, the banking, financial and insurance segments account for about 41 per cent of the overall IT/IT-enabled services exports.
The majority of the offshore work by Indian IT and BPO services companies is focused on the North American market, which accounts for about 60 per cent of their overall revenue.