Besides 15 loan transactions to the Siva group of companies, the former directors also used unique methods to ensure the group did not get into the default list.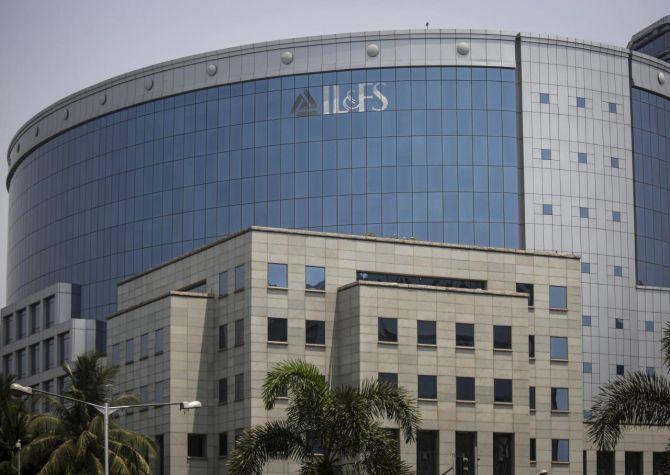 The Serious Fraud Investigation Office's (SFIO's) first charge sheet in the Infrastructure Leasing & Financial Services (IL&FS) case has accused the former directors of the company and subsidiaries IL&FS Financial Services (IFIN) and IL&FS Transport Network (ITNL) of devising illegal strategies to overstate profits and, thereby, pay higher dividend to the holding company.
"These fictitious profits were the basis for payment of higher remuneration and performance related pay to the management of IL&FS and indirectly to directors drawing their salary from IL&FS," says the charge sheet.
The former directors of IL&FS, who were also on the board of IFIN, drew a commission and sitting fees on the basis of these fictitious profits.
This led to the delay in classifying defaulting borrowers as non-performing assets.
The charge sheet also alleges that the coterie of chairman Ravi Parthasarthy, vice-chairman Hari Sankaran, Arun Saha, directors Vibhav Kapoor, K Ramchand, Ramesh Bawa, Milind Patel, and Rajesh Kotian, classified as accused, sanctioned loans of Rs 190 crore to the company's employee welfare trust.
These loans were then used to repay loans taken to purchase IL&FS shares and for repayment of interest on older loans.
IFIN extended loans to companies of C Sivasankaran, ABG, A2Z, Parsvnath groups, and other companies.
Besides 15 loan transactions to the Siva group of companies, the former directors also used unique methods to ensure the group did not get into the default list.
In 2012, IFIN sanctioned Rs 125 crore to the Unitech group, which was used to repay the group's Rs 80 crore debt to C Sivasankaran.
And consequently, Sivasankaran was able to repay the IL&FS loan.
In addition, IFIN self-funded the advisory income of Rs 8 crore and granted additional loans of Rs 45 crore to Sivasankaran.
As collateral for the loans, Siva gave dud Tata Teleservices shares to IFIN.
Investigations have also revealed that Ramesh Bawa, a director in IFIN, did not disclose his interest in AAA Infosystems and AAAB Infrastructure.
While Bawa was a shareholder in the company, his wife and daughter were directors.
AAAB Infrastructure had entered into transactions of approximately Rs 12 crore with Unitech, a defaulter with IL&FS.
Investigations also revealed that IFIN's books were window-dressed while issuing non-convertible debentures (NCDs) and commercial papers by deliberately concealing material facts pertaining to negative net-owned funds and the capital to risk asset ratio (CRAR) assessed by the Reserve Bank of India (RBI) from time to time.
"The non-disclosure had resulted in causing loss to the creditors of the company who had lent and investors in NCDs," said the charge sheet.
In fact, IFIN disclosed CRAR in accordance with company-devised policy in 2017-18, despite the RBI's instructions to do otherwise.
Coming hard on auditors, Deloitte and BSR & Co, the charge sheet says it did not use their professional scepticism to ensure true and fair disclosure of a state of affairs of the companies.
"They, in fact, colluded with officials of the companies in order to conceal their fraudulent activities, and thus, failed to perform their duties as required from them under Section 143 of the Companies Act, 2013," said the charge sheet.
In the charge sheet filed before the special sessions court, the SFIO said IFIN did not carry out any due diligence or verification of actual requirement of funds, and without seeking any security cover for these entities.
The SFIO has also castigated Parthasarathy and Sankaran (presently in judicial custody) for masterminding the entire scam.
The independent directors were also hauled up for being mute spectators to the entire scam despite two whistle-blowers writing letters to them.
"Investigation revealed that in case of lending to group entity i.e., ITNL in breach of RBI guidelines/directions, the management of IFIN devised an illegal strategy for IFIN to lend the money to its group companies," it said.
"The books of accounts of 14 existing borrowers or contractors of IFIN or ITNL such as Beigh Construction Company, GHV Group, New India Structures, Avance Technologies, and Empower India were used for onward lending to ITNL or its subsidiaries/special purpose vehicles.
"All the loans given to these entities have been given on the basis of letter of comfort of ITNL and no security has been taken from these borrowing entities/intermediaries," the SFIO said.
"The members of the coterie, abusing their position, connived and through the fraudulent modus operandi of delaying the date for classifying the defaulting borrowers and making provision for them with a view to keep IFIN and other group companies afloat," the charge sheet added.
This modus operandi led IFIN to project high asset quality and recognition of high revenue.
Suppression of non-performing assets (NPAs) and non-provisioning for NPA further led to show a rosy picture of the financial state.