By toxic, the reference is to material that whips up hatred, is discriminatory in nature and has explicit sexual and pornographic content.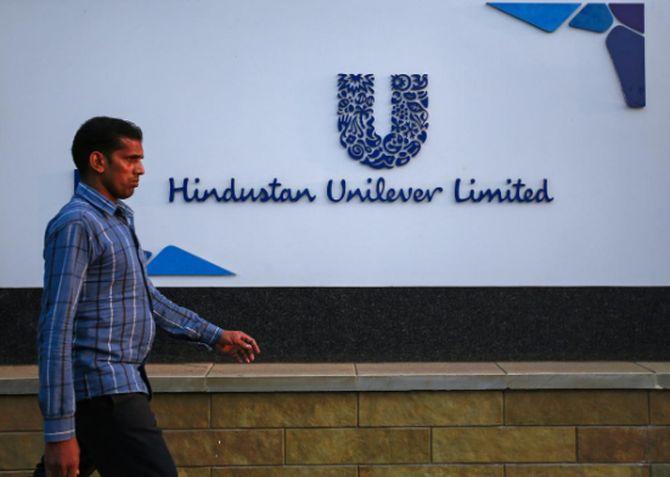 The country's largest advertiser, (HUL), is drawing up a list of trusted online publishers it will work with to ensure greater digital transparency, reduction of ad fraud and bring down the menace of toxic advertisements.
Last week, HUL's parent London-and-Rotterdam-based Unilever had annou­nced it was setting up a "trusted publishers' network", which would include global, regional and local online platforms.
By toxic, the reference is to material that whips up hatred, is discriminatory in nature and has explicit sexual and pornographic content.
Last year, Unilever had said it would reduce spends on online and social media platforms that did not filter out content which was divisive or promoted hatred and gender stereotypes.
In an emailed response, a Unilever spokesperson said the publishers who would be a part of its trusted network would be assessed against key established criteria.
"We are not sharing specifics about which publishers are included in the network.
"But our local media teams (including in India) with their agencies are leading the effort across all geographies," the spokesperson said.
HUL works with ad agencies such as Wunderman Thompson and Ogilvy & Mather in India.
Its media agency is GroupM.
Executives at GroupM could not be immediately reached for comment on the publishers list for India.
But ad and media industry experts say the trusted publishers network in India could include names such as Google, Facebook, Twitter, LinkedIn and Snapchat as well as marketplaces such as Amazon and Flipkart where traffic is heavy.
"Typically, the larger platforms have systems and processes in place to track ad fraud and help reduce toxic content," says Ashish Bhasin, chief executive officer, Greater South Asia, Dentsu Aegis Network.
"So these platforms could be a part of the whitelist. As far as local names are concerned, advertisers such as HUL will see whether they adhere to the criteria laid out as part of the trusted publishers network," he says.
Shrenik Gandhi, chief executive officer, White Rivers Media, which is a digital agency based in Mumbai, said HUL would look at impact, high growth potential and return on investment when choosing a publisher to work with.
"Of course, the issue of ad fraud will also have to be monitored closely since fake click farms have been growing in recent years," he said.
According to technology consultancy techARC, India's share in global digital ad fraud stood at 8.7 per cent in 2018 and is expected to grow at the rate of 23 per cent in 2019 owing to sophisticated techniques adopted by fraudsters.
"The impact of digital ad-fraud now goes beyond diminishing the returns on marketing spends and can jeopardise the entire digital transformation journey hampering brand equity, relevance and positioning among other ramifications," said Faisal Kawoosa, founder and chief analyst at techARC.
Some experts said HUL's move to come up with a publishers' whitelist could goad other advertisers to go down that road.
"HUL is the largest advertiser in the country and its parent Unilever is amongst the largest advertisers in the world. In many respects what they do sets the agenda for the industry both in the country and the world and their latest move could push other companies to follow suit," said Harish Shriyan, chief executive officer, Omnicom Media Group India.
According to the Pitch Madison Report, released in February, HUL's ad spends for calendar year 2018 was in the region of Rs 3,400 crore, which is nearly 10 per of its FY18 turnover of Rs 35,218 crore. The second- and third-largest advertisers in India such as Reckitt Benckiser and Procter & Gamble respectively spent around Rs 700-850 crore last year, which is half of HUL's ad budget.
Photograph: Danish Siddiqui/Reuters