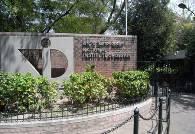 In a first at the National Institute of Design (NID), academic profiles were offered to the graduating batch of young designers during placements this year.
The annual industry interface at NID campuses in Ahmedabad and Gandhinagar saw around 70 firms visiting the campus. Apart from academics, profiles in auto design, apparel design, retail, and product design were offered by some of the biggies like Honda R&D, Bajaj Auto, LG, Madura Garments, TAFE, Luxor, Godrej Industries Limited, and Godrej & Boyce Manufacturing.
While the highest package offered was of Rs 9.86 lakh, the average salary hovered around Rs 6-8 lakh per annum. 
"This year for the first time this event has included all the three campuses of NID. While the same was organised at NID R&D Campus, Bengaluru in September 2009, it was organised recently at our Ahmedabad and Gandhinagar campuses.
For the first time academics as a profile was also offered by Pathway World School during the placements, apart from the conventional ones like product design, apparel design and textile," says Sujitha Nair, industry relations and students' placement officer at NID.
In all around 370 students from 17 disciplines participated in the placements from both the campuses this year. While 30 offers were made so far, according to Nair, a final number would be released by the institute on December 14.
"The industry response has been good this year. We have seen companies who initially committed to offer a few but picked up more number of students. However, many of the firms have asked for couple of days before they make a final offer to the students. So far about 30 offers have been made to the students. We expect the number to go up by Monday," says Nair.
NID is an autonomous institute for research, service and training in industrial design and visual communication in India. The institute offers design education to promote design awareness and application in India.