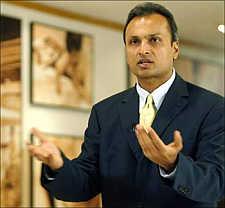 The National Green Tribunal has stayed the Rs 2,000-crore (Rs 20 billion) Aranmula private airport project in Kerala, which is being developed by Anil Ambani-backed KGS Group.

The Tribunal has stopped any construction work at the site and stayed the government's order to convert 500 acres for industrial purpose till further orders.

"It might be some ex parte order and we will face it. We have the necessary approvals from the government for the project and the state government is also part of the project, now," said Gigi George, managing director, KGS Group.

The Kerala government has a stake in the project and the Malaysian-government-owned Malaysia Airports Holdings Bhd was reportedly planning to pick a stake in it.

The Tribunal's order was in response to a petition filed by the Aranmula Heritage Village Protection Action Council, which said the construction of a private airport was in violation of the provisions of the Kerala Conservation of Paddy and Wet Land Act, 2008, Kerala Land Reforms Act, 1963, Environment Protection Act, 1986
and Land Acquisition Act.
In the petition, a copy of which is available with Business Standard, the petitioner said the "no-objection certificates and permissions were obtained by misrepresentation of facts. Unauthorised and illegal filling of paddy and wet land is made and by misleading the government and authorities the clearance was obtained".
The 500 acres notified to be acquired for the airport is consisted of vast extent of paddy and wet lands which are to be preserved by the state government, the petitioner said.
The airport is expected to take off in 2014. The airport is being set up in 700 acres in Aranmula, Pathanamthitta district, the pilgrimage capital of Kerala situated between Thiruvanathapuram and business city of Kochi.
Anil Ambani-led Reliance Group has a 15 per cent stake in the Chennai-based KGS Group. The airport will be privately owned and managed and it is designed to handle 1,000 passengers at a time.
The airport is located one hour drive away from Sabarimala, the second largest pilgrim centre in India with annual pilgrims of around 60 million.