The government on Friday said it has sought assistance from the World Bank for construction and upgradation of 37,000 km of roads as national highways.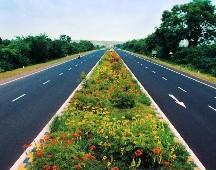 "We have sought assistance from World Bank for 37,000 km of roads as we plan to take up work on these projects soon," Road Minister C P Joshi told reporters after a meeting with a World Bank delegation, headed by its South Asia Region Vice President Isabel Guerrero.

Joshi said the Road Transport and Highways Ministry has requested the World Bank for financing the projects that include conversion of 20,000 km of state highways into national highways, besides upgrading 17,000 km of the latter.

While approval has been given by the Cabinet to convert 10,000 km of state highways into national highways, the Ministry is in the process of seeking nod for another 10,000 km, he said.

Joshi, however, declined to provide information on the financing requirements, saying that it is still being assessed and another round of meeting with the Bank officials was due. He said they have some apprehensions on the implementation of projects.

The World Bank officials refused to comment on the meeting. Joshi said states have requested for conversion of 60,000 km of their highways into national highways.

India has an extensive road network of 3.3 million km, the second largest in the world, and national highways constitute 70,548 km.

The government has announced constructing 35,000 km of highways by 2014 for which it has estimated an investment of over Rs 3 lakh crore. A major chunk of this is expected from the private sector.