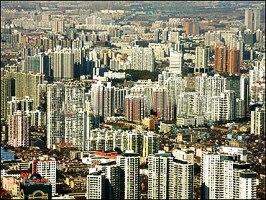 GMR Infrastructure, the Bengaluru-based publicly held infrastructure developer, is understood to have zeroed in on two potential buyers to exit a part of its land holdings on which it was planning to develop a special economic zone in Krishnagiri district of Tamil Nadu. GMR is understood to be looking to sell a total of 1,100 acres of the close to 3,000 acres it has for Rs 550 crore (Rs 5.5 billion).

This move to sell a part of its land holding in one of its SEZ is part of an overall move by GMR to exit some of its assets as part of its 'asset light -- asset right' strategy.

Investment bankers, who are in the know about GMR's move to sell a part of its holding at Krishnagiri SEZ, said the company is directly discussing with potential buyers, including with a global player based in Malaysia. GMR, on its part, said it would not comment, on what it termed as 'speculation'.

GMR during 2013 has been pretty much aggressive on shedding assets through which it has raised close to Rs 3,000 crore (Rs 30 billion) already during the first half of the year.
GMR had earlier exited a power project in Singapore for Rs 2,500 crore (Rs 25 billion), while parallely divesting a 74 per cent stake in a highway project and another coal mine in South Africa.

The SEZ at Krishnagiri was part of GMR's strategy to get into urban infrastructure space spanning industrial investment zones as well as domestic tariff areas.

The GMR Krishnagiri Industrial Investment Zones Limited is developing an area of approximately 3,000 acres jointly with Tamil Nadu Industrial Development Corporation.

This industrial investment zones project was won by GMR based on a two stage international competitive bid. In the first phase development of 250 acres, a manufacturing & engineering industrial investment zone was being planned and GMR is understood to be in various stages of negotiations to finalise an anchor tenant.

As part of the blueprint for this multi-product SEZ, GMR is planning to host a variety of industries ranging from bio technology, IT and ITES besides the traditional electronics and engineering areas.

Located off the Bengaluru-Chennai Corridor, the SEZ was planned to tap the benefits of the knowledge hub, Bengaluru and the enterprise hub, Chennai.

The Bengaluru-Chennai region has an established industrial corridor and is known to produce 300,000 engineers every year, hence resulting in a ready availability of quality professionals.

In addition to this SEZ, GMR is exploring the possibility of developing another multi-product SEZ at Kakinada, spanning 10,000 acres in Andhra Pradesh. GMR has appointed a global consultant to prepare a master plan for the entire development area.