Glenmark Pharmaceuticals on Monday said its US subsidiary Glenmark Generics Inc has received US health regulator's approval to market its generic oral contraceptives Norgestimate and Ethinyl Estradiol tablets in the American market.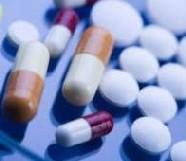 United States Food and Drug Administration (USFDA) has given final approval to Glenmark Generics Inc for their abbreviated new drug application (ANDA) for Norgestimate and Ethinyl Estradiol tablets USP in the strengths of 0.18 mg/0.035 mg, 0.215 mg/0.035 mg and 0.25/0.035 mg, the company said in a statement.

"According to IMS health for the 12 month period ending March, 2011, this triphasic 28 day regimen achieved total market sales of USD 226
million," Glenmark Pharmaceuticals added.
The product by Glenmark is a generic version of oral contraceptives Ortho Tri-Cyclen tablets by Ortho McNeil Janssen Pharmaceuticals Inc indicated for prevention of pregnancy in women.
"Glenmark remains the only Indian company to be granted ANDA approval for an oral contraceptive product and today's approval marks their fifth female hormonal product authorised for distribution by USFDA," the company said.
The company has 69 generic products authorised for distribution in the US market and 40 ANDA's filed with USFDA pending approval, Glenmark said.
Shares of Glenmark Pharmaceuticals were on Monday trading at Rs 299.05 in the after noon trade on Bombay Stock Exchange (BSE), down 2.75 per cent from previous close.