Dr Reddy's Laboratories Limited has launched Levocetirizine tablets (5mg), a bio-equivalent generic version of Xyzal tablets in the USA market, the company said on Monday.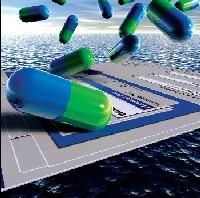 Levocetirizine is used to relieve runny nose, sneezing, and redness, itching, and tearing of the eyes caused by hay fever and seasonal allergies.
The United States Food & Drug Administration (USFDA) approved Dr Reddy's Abbreviated New Drug Application for Levocetirizine tablets on February 24.
Levocetirizine had total US sales of approximately USD 238 million for the twelve months ending September 30, 2010, according to IMS Health data.
Dr Reddy's Levocetirizine tablets are available in 90 count bottles.
Another drug maker, Glenmark, also got ANDA approval for levocetirizine on the same day.
However, neither company is the first to market a generic version of Xyzal in the US market.