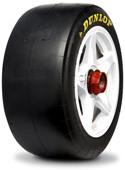 Dunlop India's Sahaganj factory will resume production following an agreement with the West Bengal State Electricity Distribution Company Ltd, resolving a long-standing dispute on payment of dues. The company had suspended operations in February this year.
Dunlop India chairman Pawan Kumar Ruia said: "The Sahaganj plant will resume production either just before the Puja or right after the Puja.
"Resumption of production will take about 15 days from the restoration of power supply. And power restoration may take three to four days."
He added that, at present, the company was evaluating whether to restart production before the Puja and then close again for the Puja holidays, or start right after the Puja holidays and move ahead with uninterrupted production.
Ruia was referring to the Durga Puja. "We are open to both the possibilities and looking forward to restoration of power," he said.
According to the terms of the agreement, the arrears would be paid over nine years in 108 monthly instalments. The factory had electricity dues worth Rs 13.40 crore (Rs 134 million) which, according to Dunlop, was not the liability of the company.
The electricity department issued bills despite the plant being shut. However, the company paid Rs 2.5 crore (Rs 25 million), but also sought a moratorium of two years to stabilise production of the plant and pay the remaining dues, which had been pending for long.
Earlier, at the company's annual general meeting, Ruia had said the company plans to stabilise production at the Sahaganj factory at 40 tonnes per day initially, which may require 5-6 Mw of power.