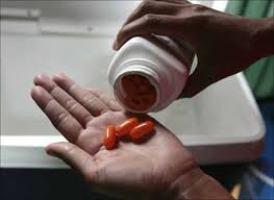 The National Pharmaceutical Pricing Authority has asked drug makers to furnish details related to cost and annual turnover of 106 essential medicines, the prices of which could not be fixed so far in the absence of data.

It wants this data in 10 days, failing which there could be prosecution under the Essential Commodities Act, 1955, it has said.

The Drug (Prices Control) Order implemented in May last year brought into its purview 652 packs of 348 formulations.

The regulator could cap the prices of 546 medicine packs, based on data available with market research agency IMS Health.

For the rest, IMS does not record or report data as many of these are marketed directly by companies through specific stockists.

"We have requested companies many times but they have not yet furnished the required data. Now if we do not get the data, we will fix prices on our own and might also penalise companies under the law for not supplying information,"
a senior official said.
The notification has also been sent to industry associations Indian Pharmaceutical Alliance (which represents leading domestic firms), the association of multinational drug makers Organisation of Pharmaceutical Producers of India and the Indian Drug Manufacturers Association, beside business chambers.
Earlier, it had also asked companies for data related to the 546 medicines the prices of which had already been fixed.
This was because the industry had raised concerns on IMS Health data, saying it did not reflect the real prices.
NPPA says it is yet to get adequate data on these, too, from the companies.
DPCO 2013, which replaced the 1995 one, prescribes that prices of 348 essential medicines be capped at the average of all drugs in a particular segment with more than one per cent market share.