A Canadian employer has been fined $25,000 for racially abusing his South Asian employee and calling her a "Paki" and "nigger".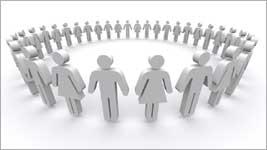 Lynn Tompkins, who owned Lynx Trucking Transportation in the city of Rexdale, was also ordered to create an anti-harassment policy and undergo training himself after he racially abused Cheryl Khan.
Tompkins was also ordered to pay $6,750 for lost wages to Khan after she was fired from her job on January 30.
Ontario Human Rights Tribunal fined Tompkins for taunting his employee Cheryl Khan's boys as "half-nigger babies".
"That's what you get for sleeping with a nigger," Tompkins allegedly said, the Toronto Star reported.
Recalling her experience as a dispatcher under Tompkins since September 2007, Khan said her boss would think people of "East Indian" heritage were stupid and ignorant and called her a stupid immigrant.
When employees of South Asian background wanted to take time off in October to attend Diwali, Khan recalled her boss saying "the f***ing Indians don't want to work."
Another witness testified that Tompkins referred to his South Asian employees as "stupid or dumb," saying, "Why did we hire them? Are there not any good white people we could hire?"
Khan has worked in the trucking business for 11 years, connecting drivers with the loads they carry and said she had never before faced such racist abuse.
During the five-day hearing last year, Tompkins admitted he is a tough boss and often yelled and swore at employees.