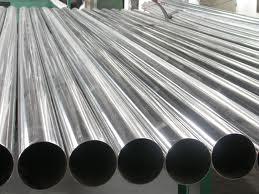 Aluminium & Aliminium Products Budget 2013-14 Analysis
Budget provisions
The following announcements have been proposed in the Union budget 2013-14
No change in the peak rate of basic customs duty of 10% for non-agricultural products.
No change in the normal rate of excise duty of 12% and the normal rate of service tax of 12%

Surcharge increased from 5% to 10% on domestic companies whose taxable income exceeds Rs 10 crore. In the case of foreign companies, who pay the higher rate of corporate tax, the surcharge will increase from 2% to 5%.

In all other cases such as dividend distribution tax or tax on distributed income, current surcharge increased from 5% to 10%. Additional surcharges will be in force for only one year i.e. FY'14
Education cess for all tax payers shall continue at 3%
Companies investing Rs 100 crore or more in plant and machinery during the period 1.4.2013 to 31.3.2015 will be entitled to deduct an investment allowance of 15% of the investment.
Concessional rate of tax of 15% on dividend received by an Indian company from its foreign subsidiary proposed to continue for one more year. Further, the Indian company shall not be liable to pay dividend distribution tax on the distribution to its shareholders of that portion of the income received from its foreign subsidiary.
Increase the rate of tax on payments by way of royalty and fees for technical services to non-residents from 10% to 25%. However, the applicable rate will be the rate of tax stipulated in the DTAA (Double Tax Avoidance Agreements)
Work on draft GST Constitutional amendment bill and GST law expected to be taken forward. sum of Rs 9,000 crore is set apart in the budget towards the first instalment of the balance of CST compensation
A final withholding tax at the rate of 20% on profits distributed by unlisted companies to shareholders through buyback of shares
Industry Expectations – Largely unfulfilled
Expects basic customs duty on Aluminium products may be increased from 5% at present to 10%.
Expect basic customs duty on Aluminium Scrap may be raised and brought on par with the duty on Aluminium products
Expect imposition of export duty on bauxite in line with the export duty on iron ore.- Union Budget 2013-14 has proposed to levy 10% export duty on bauxite
Expect excise duty on aluminum extrusions be reduced from 12% to 8% in order to encourage the use of aluminum products
Expect agricultural pipes and tubes used for irrigation purposes should be exempted from the levy of excise duty to benefit farmers and contribute to the agricultural production in the country.
The duty on Aluminium Fluoride is higher than the present basic customs duty on Aluminium, leading to a situation of inverted duty structure. Aluminium Fluoride is a critical input in manufacturing of aluminium.

Considering the expansion projects of Aluminium producers in India, the requirement of AlF3 is projected to increase from around 35,000 tonne at present to over 87,000 tonne in the next 3-4 years.

As against this, the domestic production was only 13,904 tonne in FY12. Considering the inevitability of imports of Aluminium Fluoride in India given the small domestic production base and to address the inverted duty structure, it is requested to reduce basic customs duty on Aluminium Fluoride from 7.5% at present to 5%.

Coal Tar Pitch is another critical raw material for producing anodes which are used in the manufacturing process of Aluminium. To address the inverted duty structure, it is requested to reduce basic customs duty on Coal Tar Pitch from 10% at present to 5%.
Budget impact
Union Budget 2013-14 has proposed to levy 10% export duty on bauxite which is beneficial for Aluminum products producers.
Stocks to watch
Hindalco Industries, Nalco
Outlook
Union Budget 2013-14 was positive for the Aluminium products sector. Union Budget 2013-14 has proposed to levy 10% export duty on bauxite which would help domestic producers