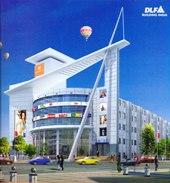 After a year of few new projects, sluggish growth and controversies, DLF, the country's largest real estate company, is aiming at a significant pickup in launches during 2013-14.

While the thrust will be on pan-India residential projects, office and retail launches, too, will add up to make for the realtor's project mix of 12 to 16 million sq ft during the coming year.

"It's time to get down to business," Rajeev Talwar, group executive director, told Business Standard.

The focus on 'core' business is a direct fallout of the divestment of its non-core assets through 2012-13.

After concluding the deal to sell Aman Resorts and the Mumbai NTC Mill land in the last few months, DLF has finalised sale of its wind energy business as well, the three being the biggest non-core assets.

The company said it will bring down its net debt to Rs 18,000 crore (Rs 180 billion) by the end of March, from Rs 23,220 crore (Rs 232. 2 billion) as of September 30, 2012. The developer is looking at cutting its net debt to Rs 15,000 crore (Rs 150 billion) in another year or so.

To achieve that, the company might offload some more non-core assets it has in the form of unused plots across the National Capital Region and other parts of the country, and a few hotels as well.

Reduction in interest cost due to the already lowered debt level, higher yield from leasing office and retail space, and mandatory offloading of promoter stake to 75 per cent in line with the norms of the Securities and Exchange Board of India are all expected to help cut debt further, according to executives.

The promoter holding is a little over 78 per cent now.

The realtor is eyeing a 20 per cent increase in rentals for leasing office and retail space, to garner Rs 3,000 crore (Rs 30 billion) by the end of 2015, from Rs 2,000 crore (Rs 20 billion) currently.

DLF, which has been under scrutiny for alleged land deals with Robert Vadra, son-in-law of the Congress president, Sonia Gandhi, is expected to soon begin work on its luxury mall project, Emporio, in Delhi, where Chanakya cinema was situated earlier.

Three theatres with a total of 1,000 seats are being planned, in the shopping, restaurant and entertainment complex. Also, a similar project is set to come up in Gurgaon.

The company currently has an Emporio mall in Delhi's Vasant Kunj area.

Giving an estimate of the spread, Talwar said the company was likely to launch 6 to 7 million sq ft of residential space, which may be a combination of mid-level and premium projects pegged at Rs 1-2 crore (Rs 10-12 million) and above, in the next financial year.

The company is not looking at Rs affordable' homes as yet.

In commercial/office, it's planning to launch 3 to 5 million sq ft and in retail aroud 3 to 4 million sq ft in 2013-14.
DLF is learnt to have almost closed its deal to sell its wind energy business to Bharat Light and Power for an estimated amount of Rs 900 crore (Rs 9 billion).