The revenues of television broadcasters, especially those in the news, movies, music and sports genres, could be hit due to the Telecom Regulatory Authority of India (Trai) capping the standardised ad duration for all channels at 12 minutes an hour.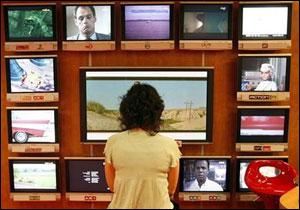 Trai had first issued the regulation on May 14, 2012. Broadcasters had, however, opposed this, challenging it in the Telecom Disputes Settlement and Appellate Tribunal (TDSAT), which ordered a stay on the norm.
Trai's latest notification on Standards of Quality of Service (Duration of Advertisement in Television Channels), has maintained standardised ad duration at 12 minutes, as stated under the advertising code of the Cable Television Networks Rules (CTNR) 1994.
The Indian Broadcasting Foundation (IBF) has raised the matter with the ministry of information and broadcasting. News Broadcasters Association (NBA), along with IBF, has urged the government to ensure the regulation is kept in abeyance till digitisation is implemented across the country.
Manjit Singh, president of IBF and chief executive of Multi Screen Media, says, "While IBF is not against the idea of 10+2 minutes of ad regulation, we want to link it with digitisation. Until digitisation is complete, the broadcasters are 90 per cent dependent on advertising revenues, as we don't get a fair share of subscription revenues. After digitisation, we would be okay with ad-time regulation."
NBA has expressed "deep shock" and at the Trai notification. It said it was appalled that by way of advertisement regulations, Trai had issued sweeping and intrusive "controls", not just "regulations" on TV channel advertising.
In a statement, NBA said, "These regulations have been issued at a time when news channels are facing an unfriendly business environment. Dependence on advertising remains absolute, with about 90 per cent of revenues coming from it. The economic slowdown of 2008 has not been corrected even today and advertising has been slow and at unimaginably low rates. Despite phase-I of digitisation being implemented with effect from November 1, 2012, the benefits have not yet accrued to broadcasters, particularly news broadcasters.
Carriage fees continue to be high and most news broadcasters do not get subscription revenues. Through the last year or so, news organisations have not received any advertising from DAVP (Directorate of Advertising and Visual Publicity), which has cut rates to levels 75 per cent lower than five years ago. All these factors have ensured most news channel companies face losses on an annual basis."
Meanwhile, executives of media agencies feel Trai's regulation is a step in the right direction. "Trai's decision is directly linked with the digitisation drive. It is coming of age in the digitised era. Trai expects broadcasters would make some money from subscription and now, it's time to enhance consumer experience," said T Gangadhar, managing director of media buying and planning agency MEC India.
"There would be some hue and cry. We will have to wait and watch for the impact it has on ratings. Any increase in ad rates would depend on the content. As far as genres are concerned, I have no sympathy for any genre, as we believe consumer experience should be enhanced. Also, we don't want clutter," he added.
Mona Jain, chief executive of Vivaki Exchange (part of Publicis Groupe), agrees. "Genres such as news and movies would feel the pinch, as these have more frequency buyers. Now, all broadcasters who show advertisements for more than 12 minutes would have to cut these down," she says.
On an average, Hindi TV news channels have an ad-time of 20-24 minutes an hour. Despite this, news broadcasters say their ad revenues are low (growth is about 10-per cent) and their profitability under attack. Trai's step would jeopardise the business models of news channels.
"A 40 per cent reduction in ad inventory---from an average of 20 minutes an hour to 12 minutes---would skew the demand-supply ratio towards demand. This would result in higher costs and discourage small and local advertisers, who account for the majority of clients for news channels," says a media buyer. Trai should have waited for digitisation to kick in first, he added.
For broadcasters who already paid huge sums to acquire blockbuster movie rights, the scenario is worse, as they would find it difficult to recover costs.
NBA believes in the garb of "regulation of advertisements", Trai has imposed restrictions that amount to "control of content". "The advertisement regulations are in violation of Article 19(1)(g) of the Constitution of India, which entitles a citizen to inter-alia carry-on any trade or business," it says.
"The recent regulations reveal a clear lack of understanding of the problems on the ground and the environment the industry operates in. The regulations, if implemented, would force many news organisations to shut, taking away our democratic right to inform and educate, independent of the government. With the general elections looming ahead, it would appear this is an attempt to muzzle the media by taking away its ability to operate independently," it adds.