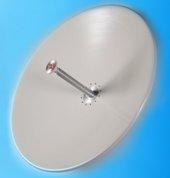 With less than a week for the March 31 deadline of Phase-II for digitisation of the country's television systems, only 5.5 million analogue TV homes are yet to be installed with set-top boxes in the 38 cities falling under the mandate.

There has been talk in the I&B ministry on allowing analogue signals in a few cities, like in Kolkata and Chennai in the first phase, even after March 31.

Uday Kumar Varma, secretary, told Business Standard, "70 per cent digitisation has been achieved in 38 cities.

"While five cities have been fully digitised, 20 have been semi- digitised. We are on course and will stick to the deadline."

While he did not comment on whether analogue signals would be allowed after the deadline, he said some cities had genuine problems.

As of March 20, digitisation had reached 65.05 per cent.

Trai mulls action

The Telecom Regulatory Authority of India said on Monday it would take legal action against operators which had not complied with digitisation directions in Phase-I.

It found a majority of the Multi-System Operators and local cable operators needed to be hauled up, said Rajeev Agrawal, secretary.

Trai says though STBs have been seeded in these cities, the subscriber management system has not been effectively implemented.

The SMS is to have complete details of the subscriber.

"Unless done, the full benefit of digitisation cannot be extended to subscribers," said Trai.

"Installing STBs is 25 per cent of the process.

"Other systems are not in place. Boxes are BIS-certified, the subscriber information forms are not in place and unique IDs are not allotted.

"The addressable and SMS is not in place," Roop Sharma, president, Cable Operators Federation of India.

She added while nobody was against digitisation, it had to be done in the right manner.

"When the first phase has not been met completely, how can you even talk about phase-II?"
she asked.
MSOs say while there are shortcomings in the phase-I implementation, work is in progress for phase-II. M G Azhar, head of operations at DEN Networks, said: "I think phase-II is simpler than phase-I, as it was then a completely new thing.
A lot of learning and processes have been streamlined.
There is a lot of action on the ground and every MSO is seeding boxes.
The focus will be to get the key cities completely digitised within the deadline."
Ashok Mansukhani, president of the MSO Alliance, said, "The estimates of the government are based on information supplied by service providers and, therefore, credible.
While no extension is currently envisaged, some cities are clearly falling behind in mass deployment."
He said the main difficulty was that broadcasters had got minimum guarantees but as and when packages were offered progressively to consumers in Phase-I from April onwards, the latter might find a price shock, leading them to adopt restricted services.
"This issue is best resolved by the industry in a spirit of mutual adjustment and discussion, so as to not inconvenience the customer," he said. However, another top executive from an MSO said, "Our LCOs have seeded less than 35 per cent of boxes in many places. We have been told it will not be possible to meet the deadline.
"But the ministry can follow the same approach as in phase-I.
"While Mumbai and Kolkata were fully digitised, Kolkata and Chennai were given time.
"They (Ministry) can enforce by switching of analogue in problem cities periodically." From ministry data, deployment of STBs has exceeded 100 per cent in some cities, such as Ludhiana, Hyderabad and Chandigarh.
In Visakhapatnam, it is less than seven per cent.
"There is a lot of reluctance from the consumers' end.
"They want to wait to see if the signals go black on the deadline.
"We also don't have enough boxes. If the deadline of March 31 is enforced, there will be chaos," said Ramesh Jha, owner of a Jabalpur-based LCO.