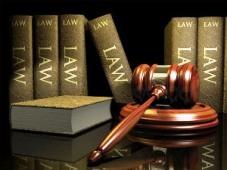 The West Bengal government has moved the Supreme Court against the Calcutta High Court order, which struck down the Singur Land Act that allowed the state government to reclaim 400 acres of land given to Tata Motors.

In its appeal, filed through advocate Abhijit Sen Gupta, the state government said the high court has erred in quashing the Act.

In a blow to West Bengal Chief Minister Mamata Banerjee, the high court on June 22 ruled that the legislation enacted by her government to recover the land leased to Tata Motors in Singur for its small car project was constitutionally invalid.

The Singur Land Rehabilitation and Development Act 2011 sought to empower the state government to take back 400
acres of land, given to Tata Motors for its Nano small car project.
The court, on an appeal by Tata Motors Ltd, observed that President's assent had not been taken for the Act and as such it was void and unconstitutional.
The court also observed that what was done in Singur was acquisition of land by the said Act and as such it was void.
The implementation of the order was, however, stayed for two months by the division bench to allow the aggrieved party to appeal to the Supreme Court.
The division bench had set aside the order of single bench which had held the Act to be constitutional.