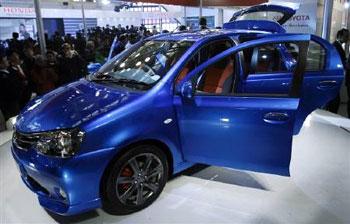 The cut in interest rates announced by SBI and HDFC Bank is too little to have any significant impact on boosting sales, said carmakers led by Maruti Suzuki India.
The lenders should pass on the entire benefits of previous two rate cuts by RBI and cut interest rates by at least 50 basis points, they demanded.
"Although it is a step in the right direction, the 15 bps cut is too little to have any impact on reducing EMIs and in boosting demand," Maruti Suzuki India executive director marketing & sales RS Kalsi told PTI.
He said the auto industry has been insisting that there must be at least 50 bps reduction in interest rates as the RBI had reduced policy rates twice in last three months.
Expressing similar sentiments, General Motors India vice president P Balendran said: "We were expecting at least 50 bps cut in interest rates. As the commercial banks have not passed on the benefits of the previous two policy rate cuts by RBI, the market continues to be very tough."
Seeking to see positives from the moves by the banks, Honda Cars India Ltd senior vice president, marketing & sales Jnaneswar Sen said: "What is important is that it is an indication that banks have started to take a cue from the RBI. It is a good development."
He also added that as far as the impact of the interest rate cuts by the banks boosting auto sales are concerned, it would be "insignificant".
Hyundai Motor India senior vice president sales and marketing Rakesh Srivastava said: "Such a step will help in improving consumer sentiments and galvanise customers to purchase cars."
He said with low fuel price and controlled inflation, interest rates were expected to come down.
On a day RBI nudged banks to pass on the benefits of its previous two policy rate cuts in the past three months, SBI country's biggest bank today cut base lending rate by 0.15 percentage point to 9.85 per cent.
It was followed by HDFC Bank which also announced a similar reduction in the minimum lending rate.
ICICI Bank also lowered base lending rate by 0.25 percentage point to 9.75 per cent.