The car will compete with Hyundai Grand i10 and Maruti Suzuki Celerio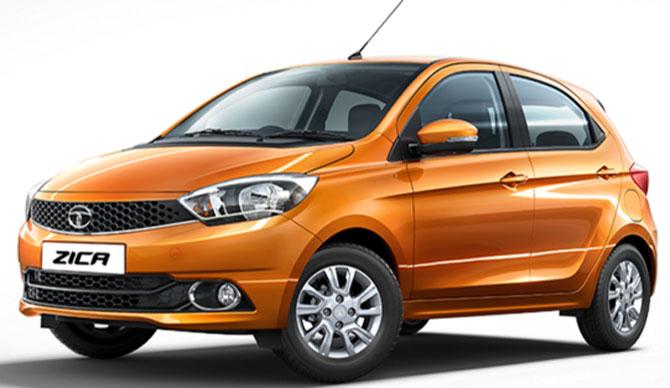 Ever since Tata Motors has released the image and specifications of its soon-to -be-launched hatchback Zica, the fastest-growing segment in the industry has been excited about its launch early next year.
By January, the launch preparations for Zica will be complete and the company's 460 showrooms will get ready to welcome the new compact hatchback. Zica, which will be Tata Motors' fourth launch in 16 months, is an all-new car based on a modified platform, equipped with ground-up two new engines and furnished with a host of creature comforts.
Company officials say the car will compete with Hyundai Grand i10 and Maruti Suzuki Celerio, which are among top ten in the best selling cars. Though exact pricing of Zica will be revealed next month, the market is expecting it at around Rs 400,000 as the Grand i10 is priced at Rs 490,000 while the Celerio is priced at Rs 417,000 (ex-showroom, Mumbai).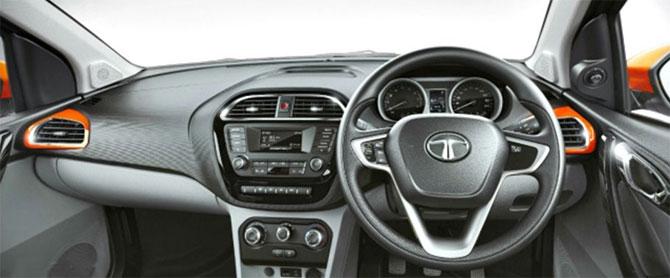 Targeted at the youth, Zica has been given an 'expressive' styling which, according to its chief designer, is a fusion between Indian and European design. A break away from the Indica or even the Bolt design, styling inputs for Zica have come from the Tata studios of India, UK and Italy.
Mayank Pareek, president (passenger vehicle business unit), Tata Motors said, "The Zica is a new direction of our design philosophy. It looks nowhere close to existing cars whereas Bolt and Zest are existing cars modified. Zica is a very important part of our journey into transformation."
Tata Motors would be riding on the popularity of its passenger vehicle brand ambassador Lionel Messi to promote the Zica. The international soccer superstar has been roped in by the company keeping youth buyers in mind who connect with Messi. Zica will have two power plants - 1.2 litre petrol and 1.0 litre diesel engine — both of which have been developed in-house by Tata Motors with technical help from European companies.
The aluminium-built petrol engine develops maximum power of 85ps while the diesel engine generates maximum power of 70ps. In both cases, the car's engine is more powerful than Celerio and on par with Grand i10.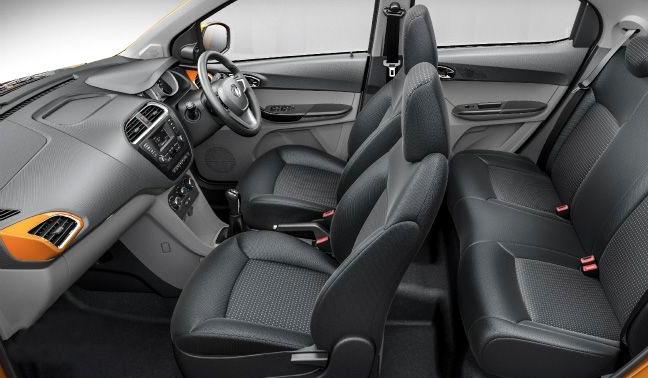 Both the Hyundai and Maruti models generated an average of 17,600 units a month this year in the April-October period, compared with the average of 14,000 units in the same period last year. At 26 per cent, this is the fastest growing segment in the industry.
Maruti Suzuki Wagon R, which is in the same price bracket, churns an average of 14,000-15,000 units a month, as per the data from the Society of Indian Automobile Manufacturers. However, the Wagon R is from a different league.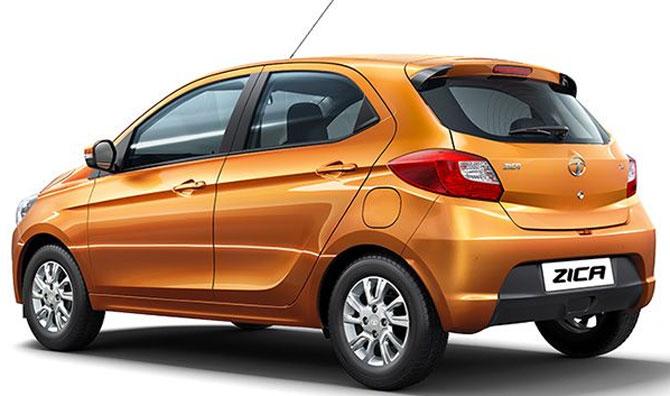 Like Celerio, Zica will also be seen with an automatic manual transmission (AMT) at a later stage, said a Tata Motors official. A substantial chunk of Celerio sales is generated from the AMT variant, which is essentially more affordable than the fully-automatic transmission model.
"Today, more than half of the GenX Nano numbers comes from the AMT variant. We will provide Zica with AMT when the model gets absorbed in the market and is ready for its next stage of growth," said Girish Wagh, senior vice president, programme planning and management (passenger cars), Tata Motors.
Zest and Bolt, Tata Motors' previous launches in September 2014 and January 2015, failed to live up to the expectations and the company hopes that Zica will shore up its market share which has been reduced to 5.6 per cent only. As per SIAM, the company now ranks fifth, down two notches from third a few years ago.
Will Zica spike sales?
Zica will be Tata Motors' fourth launch in 16 months
Company officials say it is targeted against the Hyundai Grand i10 and Maruti Suzuki Celerio
The exact pricing of the car will be revealed next month but, the market is expecting it at around Rs 400,000
Targeted at the youth, Tata Motors has given the Zica an 'expressive' styling, a fusion between Indian and European design
Lionel Messi has been roped in to promote the car
Zica will have two variants - 1.2 litre petrol and 1.0 litre diesel engine
Zica is hoping to avoid going down the road of its elder siblings, Zest and Bolt. Both models have failed to live up to expectations despite several promotional efforts undertaken by the company