Government employees enjoy a pay revision every five years, unlike once in every 10 years for central government employees, and draw relatively higher salary.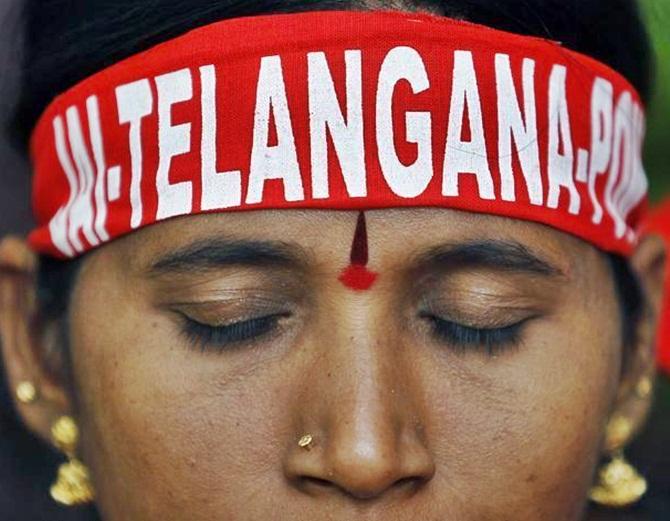 The pay hike for central government employees due to the Seventh Pay Commission's recommendations is a non-event for state government employees in Andhra Pradesh and Telangana.
This is because they enjoy a revision in pay every five years, unlike once in every 10 years for central government employees, and draw relatively higher salary.
The employees in both states drew 10-20 per cent higher salary than that of central employees till the Centre announced a 23.5 per cent pay hike for its staff last week, according to Deviprasad, leader of Telangana Non Gazetted Officers' Association.
After the implementation of the new pay scales by the Centre, the gap between the average salary of state employees and the central staff would be only four-five per cent, he says.
"This gap will be more than compensated once the new PRC (pay revision commission) is set up in Andhra Pradesh and Telangana in 2019," he told Business Standard.
The state government employees were granted a record 27 per cent interim relief in July 2013, a year before the bifurcation that created Telangana and truncated Andhra Pradesh, pending the final report of the 10th PRC.
About 950,000 state government employees and another 550,000 pensioners benefited from this.
Given the turmoil generated by the demand for separate Telangana among government employees, the then chief minister N Kiran Kumar Reddy tried to win them with an income revision which was five per cent higher than the one announced by Y S Rajasekhara Reddy in 2009, an election year.
After bifurcation, Telangana's first chief minister, K Chandrasekhara Rao, rewarded government employees with a 43 per cent fitment. Under pressure, Andhra Pradesh government announced a similar pay hike for its staff, even though the latter had to take a bigger hit on account of higher share in employees after the bifurcation.
It may be recalled that government employees were distributed between the two states on the basis of their respective population.
Thus Andhra got a 58.32 per cent share in employees whose salaries accounted for 73 per cent of the state's own revenues, compared with 53 per cent in the undivided state.
This way, government employees in both states got a 43 per cent hike during the last pay revision, effective 2013.
This comes on top of a liberal 39 per cent pay hike they had got in the previous PRC period.
Salaries of government employees of both states rose 82 per cent under the last two PRCs, compared with a 40 per cent hike received by central employees during the same period.
Photograph: Reuters