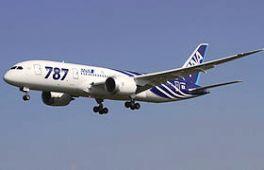 A senior Airbus executive has reportedly called rival Boeing's Dreamliner as 'not reliable' and lacking mature systems.
According to News 24, Airbus sales chief John Leahy said that Dreamliner is going to cost a lot in maintenance alone as its architecture is not mature and will require a lot of time, money and redesigning of quite a few systems onboard.
Boeing had issued a global grounding order in January after lithium-ion batteries overheated on two different jets but had not been able to identify the root cause of the earlier problems and said its modifications would prevent the problems recurring.
However, the planes have been dogged by problems since they began flying once again in April, with a series of flights worldwide cancelled or diverted due to mechanical issues, the report added. (ANI)