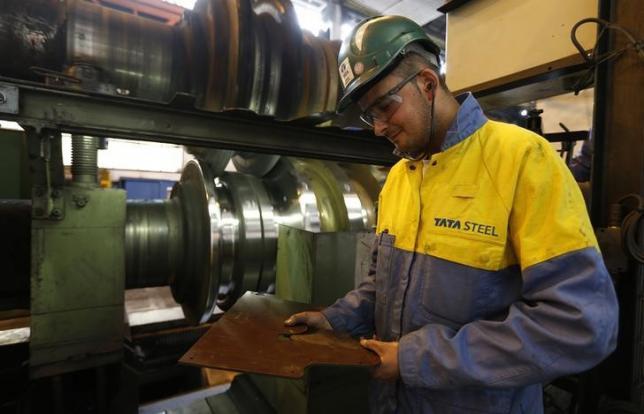 Despite a significant fall in Indian operations' Ebitda (earnings before interest, taxes, depreciation, and amortisation), T V Narendran (pictured below), managing director, India and South East Asia, Tata Steel, remains hopeful. He tells Aditi Divekar about gaining comfort from not having to buy iron ore. He also speaks of his wait for the Kalinganagar unit (Odisha) to get operational. Excerpts:
Tata Steel India has witnessed a significant fall in its Ebitda (operating earnings) due to weak steel prices and demand. Now, with an additional cost head of the district mineral fund (DMF), where do you see the Ebitda?
The margins will remain squeezed as steel prices fall and also because of the DMF contribution, but at least there is comfort that we won't have to buy iron ore. We bought almost five million tonnes last year and some of the overhang is still going on.
So, hopefully Tata Steel will have their mines operational, where we will save on raw material costs.
About domestic steel demand, it is OK. Tata Steel always sells whatever it produces, so I am not concerned about the volumes.
Maybe Tata Steel is not affected in terms of its volumes, but steel prices have declined, so realisations will take a hit. How do you plan to tackle that?
In the steel sector, one needs to look at a long-term perspective and not just on a quarter-on-quarter basis.
We believe in the government's Make-in-India theme and are hopeful that steel prices will move up once demand goes up, as more investment comes into the infrastructure segment. We are bullish on the demand front.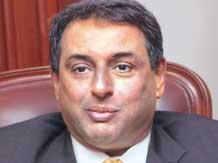 Can you give us an update on your Kalinganagar plant in Odisha? Will the FY16 production figures include the entire three million tonnes from this plant. Does the mid-2015 deadline for this project stands pushed back.
The plant is almost ready, but is waiting for some environmental clearances. We have sought the consent to operate (CTO), but the government has asked for some clarifications and we have replied. As soon as we get the CTO, about 150 days from then, the plant will start to run.
As far as production contribution from Kalinganagar goes, I will not comment till I get the CTO.
For Kalinganagar, we are waiting by the day and whether this project stands pushed back only depends on when we get the CTO.
Tata Steel's Thai deliveries have been under pressure. How do you see the deliveries, given even the Thai steel sector is hurt due to increased imports?
Last month, after a long time, we crossed 100,000-tonne sales in Thailand, and so it's good. If you see the Thai economy, it's the slowest-growing one in South East Asia, as there was a lot of political instability.
But the martial law has been giving some economic stability, so we hope things will look up in coming months.