'Unless we get the health and economic situations right at the same time, we will not recover.'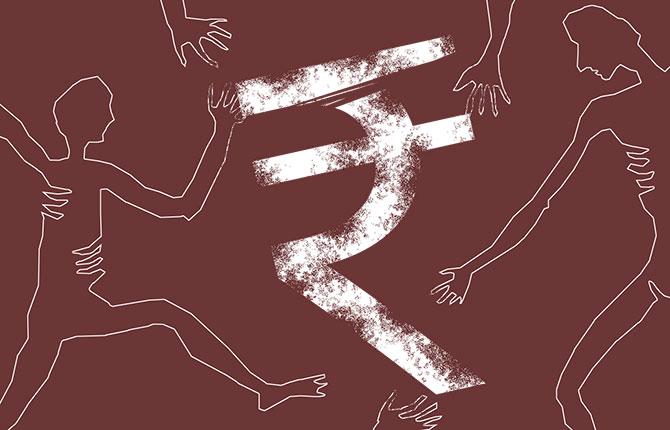 Dr R Nagaraj, a professor at the Indira Gandhi Institute of Development Research, is one of the economists who drafted Mission Jai Hind -- a seven-point action plan for the government -- to revive the economy.
"It will be quite a while before we get back to some semblance of normalcy," Dr Nagaraj tells Rediff.com's Shobha Warrier in the concluding segment of a two-part interview:
Do you feel this is the time for the government to increase public spending, but the finance minister spoke of projects only in the PPP model? But we don't see confidence in the private sector to tie up with the government.
Absolutely. Public spending is what most countries are doing. It is not just now, even six months ago also, we had seen that there was lack of trust in the government.
When the private sector has no trust in the government, how can you expect them to tie up with the government?
Who would want to take that risk?
Recently, Dr Manmohan Singh remarked that what is most important is trust in the economy; trust between the government and its citizens.
Why is it that private players have no trust in the government? Is it because of witch-hunting by various government departments?
It seems like. That's what many businessmen are saying. This lack of trust is not enabling businesses to come forward to invest.
The government may change its tune, but banks are not confident about lending.
Just like businessmen do not want to lend due to lack of demand, bankers also do not want to lend because they fear they will be questioned by some government agencies for their decision tomorrow.
It is a vicious cycle.
Only when the bankers feel confident to lend without being harassed, only when businessmen feel confident that their business plans will be respected, we will see a restart of the virtuous cycle of investment and growth.
Until then the economy will be in trouble.
Your seven-point plan mentions that 50% of the stimulus package should go to the states. Do you feel decision-making has become more centralised now, like many states are complaining?
Yes. There is a view among states and state finance ministers that they are being starved of funds. They complain that they have not received their dues.
For example, the central government has pushed the responsibility of taking care of the migrant workers on to the states, but the states have very little money.
They only have the responsibility, but no resources to tackle the issue.
Many people say that in the Rs 20 lakh crore stimulus package, what really works is less than Rs 2 lakh crore only. Do you feel that way?
Yes. When the RBI has made announcements about making credit available, it is not as same as increasing expenditure.
Giving direct cash support to the migrants is different from promising credit to entrepreneurs. These are two different things.
What the government has done is make credit available to whoever wants to borrow to continue business or start business. This has not improved the situation of people not having cash in their hands because of lack of jobs.
So many countries are spending close to 10% of the GDP now to revive the economy...
Exactly. Canada is giving $2,000 every month to any citizen who lost their job during the pandemiccrisis. This is more than the minimum wages there. This will continue till the crisis is resolved. This is the kind of fiscal support these countries are giving to their citizens.
On the other hand, what India is giving is pittance. I agree Canada is a rich country and they can afford to do it. But we can do better than what we have done so far.
On one side, India is trying to woo those companies that are upset with China, and on the other, they are talking about Atma Nirbhar Bharat. Is there not a contradiction in this?
(laughs) Yes, there is a contradiction. There is a contradiction between what the prime minister argued about self-reliance and what the finance minister talked, which is structural reforms.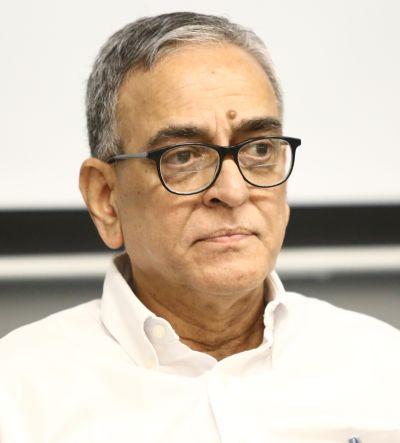 Structural reforms are about opening up of the economy, about liberalisation and privatisation whereas self-reliance is about increasing domestic production for domestic consumption, more savings and more investment.
More importantly, greater ownership of assets and control of Indian firms and by Indian citizens.
This is contrary to the idea of liberalisation. Here, you are going for FDI even in defence production. No country has done that.
We need a national dialogue on this contradiction.
Do you feel the reforms announced by the government are adequate enough to radically transform the economy?
This is just political rhetoric. There is nothing much in the announcements that will radically transform the economy.
In the short term, you have to increase demand because the economy has been slowing down for a much longer period.
You have to step up investments in the economy, but our investment rate today is close to 10 percentage points of GDP less than what it was in 2008!
Unless you revive investment to 38% to 39% of the GDP, you will not get 8% to 9% of output growth. So, we have to step up investment of that magnitude.
Do you feel more than a health crisis, what India is facing right now is an economic crisis?
If you recall, the economic crisis was already there before the pandemic struck. Unfortunately, the health crisis has come on top of the economic crisis.
This has made India much more vulnerable. And the world economy has collapsed and the world demand has collapsed.
So, unless we get the health and economic situations right at the same time, we will not recover.
And this has to be done immediately from the demand side.
Health expenditure has to go up.
Just talking about reforms, which may have an effect in the long run, it will have no help right now.
We will soon forget like we forgot Make in India, Skill India, etc etc.
Where do you see the Indian economy in 2020?
In 2020-2021, Indian economy will contract. No doubt about that.
The size of the economy or economic growth will be lower in 2020-2021 compared to 2019-2020. It is obvious because the economy was shut down for almost 90 days.
Lockdown was done in a hurry, and I don't think any other country had such a severe lockdown at such a short notice.
Naturally, it has created havoc economically and socially.
It will be quite a while before we get back to some semblance of normalcy.