'The increasing mix of fixed price contracts is helping us improve productivity by bringing in more automation.'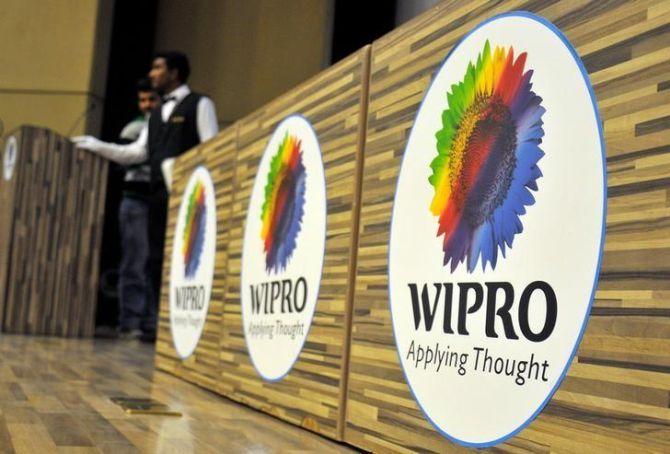 Wipro, which showed a marked improvement in its performance in the December quarter, remained cautious with regard to the near-term visibility.
Abidali Neemuchwala, CEO of the Bengaluru-headquartered firm, tells Debasis Mohapatra and Bibhu Ranjan Mishra that the company is almost done with its internal restructuring and focusing on execution; it is waiting to get more clarity around the macroeconomic issues in the coming quarters.
This March, you are set to complete three years in Wipro. How would you rate this? Where does the company stand in transformation journey?
Many things that we were supposed to do have already been done. Now, we have to continue to focus on the execution.
I am very satisfied with the progress we have made so far, but it takes some time when you transform an organisation.
It's true that certain things could have been done faster, but we are at the right place for most of the things.
The external business environment also looks a bit uncertain now. Is it a cause for concern?
When that happens, it will affect everybody.
However, internally, our client-specific issues are mostly over except for the health care segment and the India business.
Also, manufacturing will take a couple of more quarters to pick up.
In health care, our engineering team is working on building different products using the platform of Healthy Plan Services.
Two of your competitors have already shown double digit revenue growth and are expected to close the year with that. Where does Wipro stand?
Now, I will not talk about the year-on-year growth.
First, we have to look at the quarter-on-quarter growth. Only when we have four, five quarters of QoQ growth then the run rate effect will give us a better base effect.
We are not there, yet, though three of our business units have grown more than 10% YoY this quarter.
However, the whole company has to grow.
You saw some good additions in your top client accounts in Q3. What's working better -- client mining or hunting?
Both are working well.
In Q3, we saw one more client addition.
This is an existing client, which has grown, led by better mining.
There is just one net addition of clients in the Q3 even though you have added 56 new clients. Is it because of client leakage?
When you do restructuring, a number of customers go away.
So, last time, when we sold our data centre business, a large number of customers went away.
Now, we have restructured the India government-focused business.
Also, our focus is not much on adding small customers, but increasing the revenue per customer.
That is what is helping us in margin improvement and being strategic to the customers.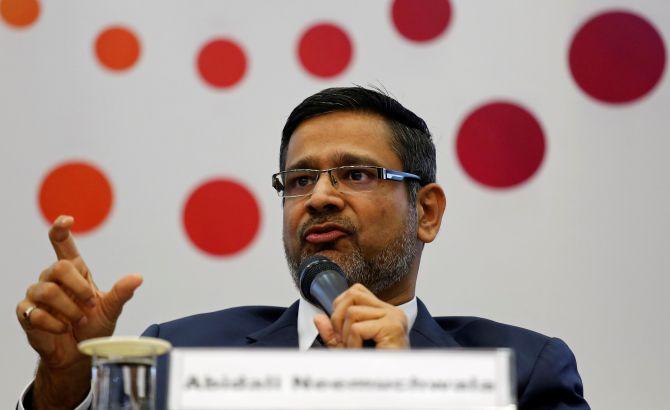 In Q3, you have just added 900 new employees on a net basis, one of the slowest when compared with the peer groups. Is this trend going to continue?
Yes, this trend is going to continue.
Now, in our industry we should never see headcount addition as an indicator of growth.
Besides, the increasing mix of fixed price contracts is also helping us in improving productivity by bringing in more automation.
What kind of impact do you see out of the Brexit outcome?
Once it happens, we will know about the impact.
In the positive side, everybody will have to write their computer programmes according to the new rules.
Secondly, we don't have too many people from Eastern Europe come to the UK to work.
So, we don't see an impact.
But if there's any change in the visa regulation, there is going to be some impact.
However, I don't expect that to happen.
But once there is certainty around Brexit, the British customers will start spending.
Now, they are not doing new projects.
What kind of exposure you have to the UK?
Europe, as a percentage of revenue, is 25.5, for us and the UK share could roughly be half of that.
So, countrywise, it's big and it's the second-largest market for us.